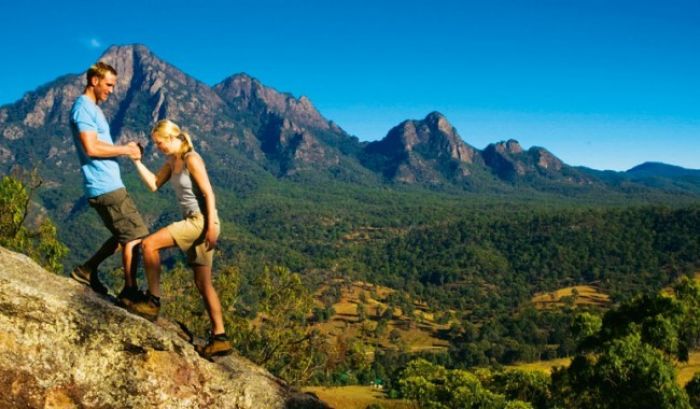 Adventure Breaks
The end of 2013 is fast approaching and this could mean that you don't have much holiday allowance left. Well, we are going to list a few places that will make those few days you have left the best holiday you have had all year.
Mini adventures can often be last minute which makes them even more exciting and the first short break we are going to entice you with is a cycling adventure in Iceland. For cyclists, this is a sure-fire winner. With bike routes in plenty and landscapes to admire from glaciers to volcanoes, a few days away in Iceland will be one to remember.
One of the circular rides is along the Reykjanes, which is in the south-west, and offers beautiful views and tricky challenges for you to tackle. Once you complete this 22km trek, you can relaxyour muscles by beginning with a dip in the Blue Lagoon and finishing by returning to your picturesque log cabin where you can all accumulate by the open fire and enjoy a spot of asparagus soup; perfect!
From Iceland to Wales; a bit of a difference but still a great adventure. If you have never visited the Welsh coast, you have been missing out. Short breaks in Wales are some of the most sought after trips around and here's why. Coasteering along the rocky coastline in a wet suit and a hard hat might not sound like the most flattering image, but believe us it is a break you will not forget. Once you start, you won't want to come home. If that isn't enough thrills for one short break in Wales, you can also throw yourself into a hike, surfing or sea kayaking too.
Back to the chillier climate again and this time we visit Swedish Lapland. You've seen it on films, you associate it with ridiculously climates and now you can do it; husky driving. Lose the city smoke in your lungs and enjoy the fresh, clean air for a couple of days. You might also be fortunate enough to see the Northern Lights during winter too, which is a truly memorable experience if you do manage to catch a glimpse. Learning to drive huskies might not be as exhilarating as climbing up some rocks, but it is a completely unique experience in its entirety and should be tried once if you can.
For those of you who want a bit more of an adrenaline rush then perhaps snowmobiling appeals more to you. Northern lights, husky driving and snowmobiling, what more could you ask for from a short break away?
Three very different experiences, three very different locations but three extraordinary parts of the world that will make those three days you have spare feel like the best holiday you have ever had. These three locations appeal to more than just the adrenaline junky, they are packed with breath-taking views and relaxing environments for those that just want to get out of the busy city life to clear their heads too.
http://www.allenscaravans.co.uk/