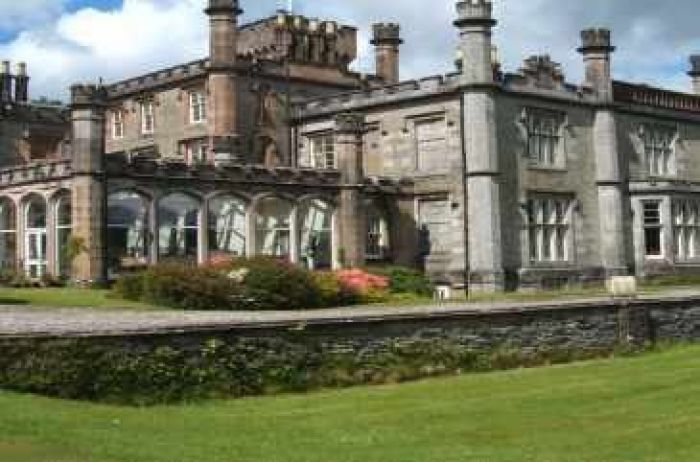 Unique Vacation Rentals Worldwide
As the trend towards taking a holiday in a vacation rental rather than a resort continues in 2012, we look at some of the options just waiting to be rented for your next luxury vacation.
There's nothing quite like having your own property when on holiday. As more visitors become tired of becoming just another "key" at a chain hotel - where everything from the welcome to the interactions with staff are imposed from a corporate manual - ferreting out a unique holiday home is an ever more popular pastime.
First, telephone those friends who told you about their latest holiday in a one of a kind property for a personalized recommendation, or narrow down just where you want to go on holiday, and then turn to the web to browse properties listed on global vacation rental site. Check listings that have plenty of photos, an up to date availability calendar, and preferably a lead to a dedicated property website that will give you the greatest insight into the experience offered.
Luxury can mean different things to different people. Is it the luxury of space, independence and tranquility that you are after, in a unique location, or a fully catered and staffed private villa? Do you want your own villa nestled within a resort, a standalone holiday home…or are you perhaps looking to turn a whole castle into your own fiefdom for a special event? Having a clear idea of your preferences will help you narrow the choice.
We turned to Getaway Earth Holiday Rentals for some suggestions to outline the variety of vacation rentals that are now at our fingertips. Below, we detail just a few ideas that caught our eye…
This authentic Scottish castle may be rented in its entirety. For those planning a wedding or a unique corporate event, it offers 19 bedrooms and acan accommodate 42 guests. The castle has a large heated swimming pool and sits in beautiful surroundings, yet is readily accessible, lying only 45 minutes from the Scottish travel hub of Glasgow. Rates vary from approximately GBP5,250 to GBP9,000 per week.
A magnificent, two bedroom Italian villa, this property is superbly situated as a base to explore the culture and food ofPuglia. It sits amidst its own olive grove, and exudes 300 years of history from its vaulted ceilings, arches and antique stone walls. The interiors reflect both the owners' attention to detail and their love of ethnic influences. Prices range from £1,200 - £1,975 per week.
Villa Del Sol, Turks and Caicos Islands
The very name of this villa's setting evokesCaribbeanluxury, swaying palms on pristine beaches, and a true sense of luxury. The Villa offers three bedrooms, a private pool, and a beachfront setting that simply invites you to laze in a shaded hammock and listen to the waves lapping the shores. The property has a superb kitchen and a private chef will be happy to prepare some delicious dishes for you and your guests. Rates start at US1,350 per night.
This private pool villa in Thailand offers fully catered holidays away from the crowds. Set in the tranquil rice farming countryside of Udon Thani province, the emphasis here is on authenticity, a genuine Thai welcome, outstanding Thai food and a plethora of unusual things to see and do. The three bedroom holiday home is fully catered and sleeps up to six guests. Rates start at US$230 per night including all meals, transfers, laundry…and even a large refrigerator of ice cold beer.
getawayearth.com
Your Italian holiday villa
getawayearth.com
Villa del Sol
geckovilla.com
Gecko Villa's Private Pool