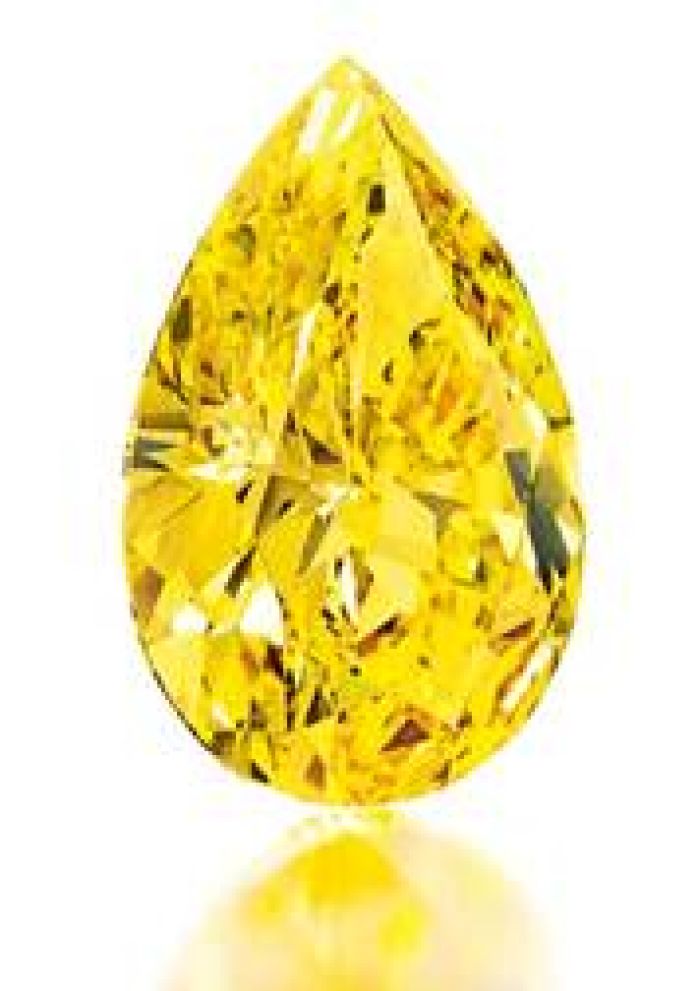 Christie's
Get your paddles ready because Christie's is getting ready to auction off some very luxe pieces.
Diamonds are more than a girl's best friend, they are also beautiful collector's items. On October 18, Christie's is offering The Vivid Yellow, arare, highly saturated fancy vivid yellow diamond of 32.77 carats excepted to go for over US$6 million. The pear-shaped stone boasts a color so deep that the Gemological Institute of America (GIA) ranks it amongst the rarest of gemstones in its class. The stone is expected to achieve in excess of US$6 million.
Rahul Kadakia, Christie's Head of Jewelry for Christie's Americas, says, "The Vivid Yellow literally blazes with color, unlike any yellow diamond I've ever seen. In the world of diamonds, a naturally colored stone of this incredible color and size represents a freak occurrence -- an extremely rare geological phenomenon. The appearance of this extraordinary gemstone on the market truly represents a once in a lifetime opportunity for top jewelry collectors."
Other big news at Christie's is Asian Art Week. Six sales across from 13-16 include classical Japanese and Korean art, to works from South Asian modern masters and cutting-edge contemporary works, as well as Chinese paintings, ceramics and works of art. The Asian art sale features over 1,300 lots and should realize in excess of $50 million in total. Both traditional and contemporary arts are featured in everything from portraits to porcelain.
More information on the lots and art and jewelry being offered this season can be found atwww.christies.com.