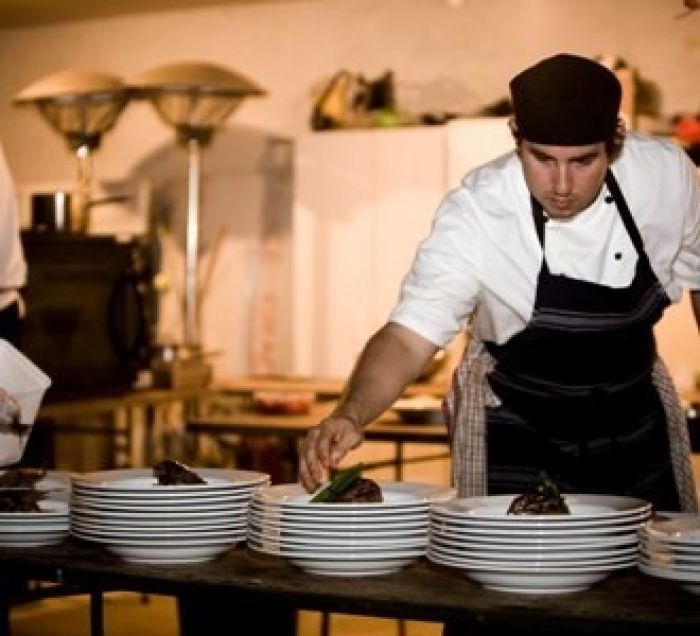 Urban Gourmet
The team at Urban Gourmet have been in the event planning business for over 25 years now and have perfected the art of planning and executing functions, weddings and corporate events. Since Urban Gourmet began in 1999, the founders, Anne and David Doughty, have maintained their uncompromisingly high standards in all facets of the event planning business. All the team at Urban Gourmet are passionate about food, its preparation and presentation and, most of all, food of the highest quality. It is this passion which drives them to deliver outstanding food and flawless presentation with personality, elegance and flair.
Urban Gourmet specialise in fresh, delicious and creative food for any occasion, including weddings and corporate events and, in fact, any large scale event which requires meticulous planning and execution. Think creative, modern, inspiring and original and the Urban Gourmet experience springs immediately to mind. Their sumptuous menus are widely renowned for their mouth-watering array of delicious and beautifully presented dishes.
Attention to detail and an absolute focus on quality are two of the abiding principles that make Urban Gourmet the most professional and exceptional event planners in the catering business today. They will plan an event from start to finish, including designing a theme or concept, sourcing a venue, co-ordinating suppliers, sourcing the perfect selection of wine, beer and spirits and they will even manage the whole party on the day.
They have an extensive selection of catering venues available such as the Auckland Museum and the Auckland Art Gallery, the Viaduct Events Centre or the Ascension Wine Estate situated in the wine district of Matakana. They have a fabulous venue at Chardy Ridge on Waiheke or Highwic House right in the centre of Auckland city. They also provide more intimate venues on yachts and marquees. For more information on their stunning gallery of venues, visit catering venues Auckland page on their website.
The exceptional standards of food and service ensure that when the team at Urban Gourmet organise a corporate event it will make the appropriate statement regarding the company concerned. In other words, by choosing Urban Gourmet to coordinate and plan a corporate event it is sure to be ultimately successful. Their attention to detail and meticulous planning, aligned with their spectacular menus give any company a particular cachet.
Urban Gourmet continue to lead the way in the event planning and catering industry so, before planning an important corporate event, give them a call and allow them to take charge. Check their wedding catering and Corporate catering services on their website.
Urban Gourmet
Urban Gourmet