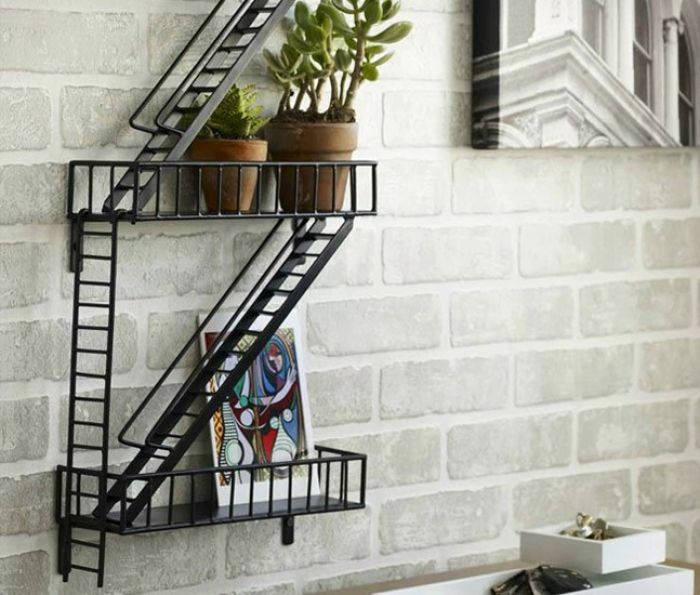 Designer furniture is something that can truly bring a home to life but it is also something which is very much in the eye of the beholder. Finding the right cool interior design items for your property is something that will come from discovering pieces that complement the look and feel of your home and heading online is the best way of finding weird and wonderful items of furniture the home.
A good place to start in this respect is with trend hunting blogs because these invariably have the sorts of creations that you won't typically find in high-street outlets. It is important to think outside of the box when it comes to interior design if you want a home that stands out from the crowd and doesn't merely blend into the background along with every other home on the street.
A fine example of the sort of interior design products a little out of the norm found online would be items like the Urban Shelf which is designed to replicate Manhattan style fire escapes and acts as a great storage space as well as an eye-catching visual attraction for your home. It's designs like this that make interior design so fantastic because if everything was the same then when it comes to furniture, it really would be mundane world we live in.
urban shelf 2