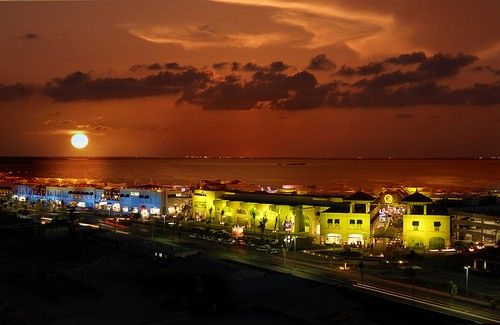 dMap Travel Guide via Flickr
Welcome to the most wonderful vacation spots in the world! These destinations are the stuff dreams are made of. Soft, powdery beaches, crystal-clear, yet unbelievably blue waters and five-star accommodations make up these unforgettable resorts. Here are five of the most luxurious and lavish resorts in all of the Caribbean, in no particular order.
Hyatt Regency, Aruba Resort and Casino - Aruba, Netherlands Antilles
The westernmost island of the Netherlands Antilles lies just 15 miles off the coast of Venezuela. The unique culture of this place is a cocktail of Spanish, Dutch, and Caribbean influences. But that's not the only cocktail you'll enjoy at this luscious resort. You'll drink in every ounce of sunshine and relaxation that are synonymous with the Caribbean, all from the comfort of the Hyatt Regency Aruba Resort. Appreciate the casual elegance the resort exudes, along with an absolutely top notch service staff that is well-equipped to meet your every request.
Each room has a luxurious queen-sized pillowtop bed draped with high-quality linens for your tired body at the end of every day of your stay. Other accommodations include Portico bath products to help you refresh, a cooling ceiling fan and air conditioning, a coffee maker and minibar, along with a 32-inch LCD TV and iHome speaker system for your tunes. It's not every day you stay in a hotel while on vacation that you actually want to spend time in.
Ceblue Villas, Anguilla
Lying just east of Puerto Rico, Anguilla is home to one of the most unique resorts you'll find. What sets it apart from others is that some of these villas are owned, while others are rented. This means you can take advantage of the exclusivity and intimacy of a private villa with the convenience of high-quality resort facilities.
You'll enjoy the 24-hour assistant and concierge services, a luxury spa, a top-of-the-line fitness center, and of course, the beachside bistro, da'Vida, which serves five-star cuisine to the resort's valued guests.
This resort is the perfect place for a destination wedding, as it can easily accommodate an intimate group of guests. There are eight massive five-bedroom villas, each featuring 8,000 luxurious feet of space to enjoy your Caribbean getaway to its fullest potential. The cool, contemporary feel of the villas offer a nice contrast to the beating sun, providing the perfect place to relax. Additionally, there are private plunge pools available. These villas sit at the top of a hilltop that overlooks the luscious Crocus Bay, and is just a quick golf cart ride to the sandy beach.
Caneel Bay Resort, St. John, Virgin Islands
Any vacation to the island of St. John, part of the Virgin Islands in the Caribbean is guaranteed to be an unforgettable experience. A vacation to St. John that includes a stay at the historically eco-friendly, but wonderfully luxurious Caneel Bay is just icing on the cake. This resort was once the vacation home of multi-billionaire Lawrence Rockefeller. He purchased the property after falling deeply in love with the land in the 1920s.
Among the facilities at Caneel bay are 166 perfectly understated yet elegant suites, three amazing restaurants serving up only the best cuisine the island has to offer, a 20,000 square foot luxury spa, and a state-of-the-art sprawling tennis facility.
The recently rebranded facility now boasts a gelateria called "Cannella." Don't miss this Caribbean staple -- book your stay today to experience the newly reopen resort that promises to uphold the Rockefellers' legacy.
Parrot Cay Resort and Spa, Parrot Cay, Turks & Caicos Islands
Nearly 600 miles off the coast of Florida at Miami lie the eight major islands, along with more than 40 keys of Turks and Caicos. These islands cover a combined 196 square miles of deliciously sun-soaked shorelines, and offer up exquisite vacation resorts fit for the stars. To add to the exclusivity, this amazing five-star resort can only be reached via small boat.
Once you've stepped ashore, rest assured your stay will be that of a dreamlike wonderland. The rooms, suites and villas available at Parrot Cay were designed in such a way that fully maximizes every drop of natural light, making for perfectly sun-drenched stays. You can choose to face the postcard-esque seascape, or the island's dramatically manicured land. Each villa and house available to rent has its own private pool, and some even have direct beach access. Imagine waking from a mid-morning nap and stepping right onto the sandy beaches of the Caribbean sea.
If that's not enough for your group of adventurers, Parrot Cay Estate sits a mere five-minute buggy ride from the Resort and Spa, and is part of Rocky Point. These three and five-bedroom homes, which are privately owned, offer the perfect setting for larger gatherings such as reunions, weddings, or birthday celebrations.
Anzania Bungalows -- Costa Rica
Costa Rica's Caribbean coast serves up a sizeable amount of iconic beachside wonders and natural elegance of the south Caribbean waters. Nestled seamlessly among the serene tropical rainforest lies the enchanting Anzania Bungalows. Here you'll experience a traditional Caribbean getaway, complete with thatched roofs, rustic, solid wood interiors, and exotic seclusion among the natural beauty of a beautiful seaside village.
Any vacation in Costa Rica would be perfectly framed by a stay at the Anzania Bungalows. A deluxe free-form pool, connected by a waterfall to a perfectly luxurious jacuzzi offers a wonderfully relaxing place to rewind and drink in the splendor of the Caribbean climate and atmosphere. A knowledgable staff is available to offer advice about exploring the surrounding attractions and activities, and of traditionally tropical breakfast awaits guests each morning. These cozy, inviting bungalows are a great way to enjoy all that the Caribbean Sea has to offer.
There you have it. Five of the very best Caribbean resorts there are. Where will you go on your next tropical getaway? A visit to any one of these amazing tropical resorts will surely make for an unforgettable experience. If you've been to one of these fantastic resorts, please feel free to share your experiences with us in the comments below.