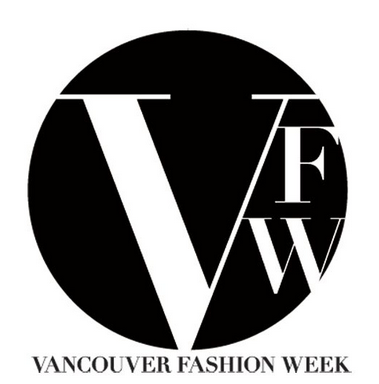 VFW
On September 15, 2014, Vancouver Fashion Week ("VFW") will host its semi-annual week-long celebration of fashion, creativity, and multiculturalism. This spring/summer 2015 collection, 60 designers from around the world will display their collections to more than 25,000 industry insiders, socialites, celebrities, media, and buyers.
This season's designers include:
Peruvian designer Noe Bernacelli: Noe has redefined the term haute couture in his country. His designs not only reflect versatility, but also his signature trademarks of femininity and elegance. Noe will be showing the world his ready-to-wear, haute couture, and bridal collections. His collections have been featured in Vogue.
Brazilian designer Renata Buzzo - Renata is a graduate of Facultade Santa Marcelina. She is a devout vegan, passionate about animals, and vintage film. She likes to immerse herself in the world of thrift and consignment. As a fan of history and antiques, she prefers to produce custom-made garments; her favorite fashion technique is moulage draping. In the pursuit of her dream career, she combined all her passions together to create a unique concept for her brand. And it worked!
French designer Laura Laval: A native to Paris, Laura's parents, who are both artists, encouraged her to pursue her talent and dreams. Shortly thereafter, she realized that she was interested in fashion and launched her own collection. She went on to receive the Young Parisian Designers Award and has been featured in Vogue Italia and featured on Fashion TV.
Italian designer Andrea Lazzari: Andrea graduated from the prestigious Istito Marangoni in Italy. He uses a combination of "world formal and informal between classical and experimental designs." He has been awarded as the Best Fashion Designer at Istituto Marangoni Fashion Show in Milan and has showcased his collections at fashion shows in Paris.
French designer Joffrey Mongin – Born in Paris, Joffrey grew up with apassion for drawing and fabrics. In 2010, he started tocreate concrete fashion projects and full collections. Shortly thereafter, he was awinner of the Luxury Club Award in Paris and was then spotted byGIVENCHY to become part of the design team for its ready-to-wear line.Other designers from Colombia, Mexico, India, Norway, Australia, among others will also be showing their collections.
About Vancouver Fashion Week
With 60 international designers and more than 25,000 attendees, VFW brings designers, buyers, and media together to celebrate creativity and new trends in fashion.
VFW's media partners include: BC Living, Runway Magazine, The Province, NICHE Magazine, and Inspirare.com.
VFW
Vancouver Fashion Week