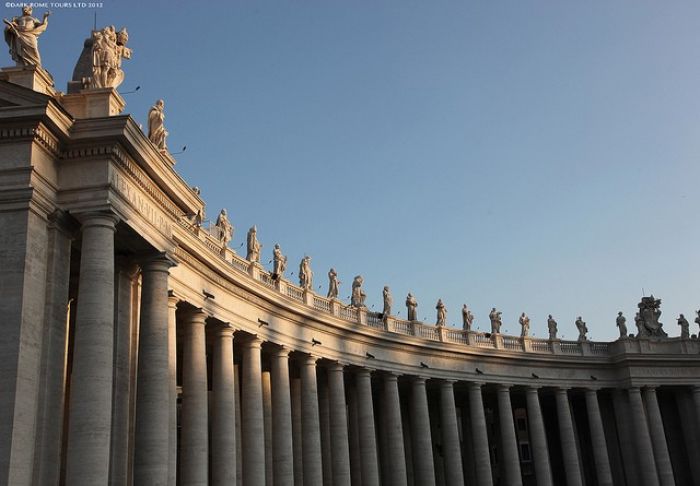 http://www.flickr.com/photos/d
The very mention of the word poetry seems to be itself a sort of poem and the mention of Italy another—no surprise then, that the letters between New York School poets James Schuyler and Frank O'Hara are alive with music and longing. Written in the winter of 1954-1955, the correspondence suggests the delicious Italy of literary dreams, the beginning of a relationship with Venice worth writing about.
Schuyler begins his letter: Tuesday (I'm getting around the fact that I don't know if there are 31 days in August. He continues, Fair slender bough, Greetings from the Adriatic Pearl. It's marvelous here, I'm delighted to be here, and don't want to hear another word about Austria. All that's lacking is yourself, tripping between the pigeons and the cats. I'm really so foolishly pleased with such vast extents of Venetian art, that it's falling into a bottomless pit of delight. I can't tell you how my legs ached last week or, what's more remarkable, how little I minded. The high aesthetic life doesn't, alas, make for lively letters!
Schuyler, a man of quiet intensity demonstrates uncharacteristic exuberance in his written words, and while he suggests that his letters are not lively, his experience in Venice certainly was. The art he is responding to comes from a long and notable tradition of prioritizing color over line that creates an almost hazy feel characteristic of art from this region. Schuyler's impulse to tire his legs in an attempt to see it all is something I'm all too familiar with—with so much city to see, it is difficult to stay put.
Arthur Gold, a talented pianist and Schuyler's lover, includes a handwritten note in Schuyler's first letter: Dear Frank, Do you know what I said to J. after our first day in Venice? Well, I said. Do you know who would like Venice of all the people we know? J.: Who? Me: Frank J.: Why? Me: Because it's all water surrounded by small land lagoons. And you would and should write and tell us about all the beauties in the New World. Love Venice Gold
Gold is right too—Venice is beautifully wet. From the sky, Venice looks like an island with a watery question mark winding its way through elaborate archways, dotted with gondolas and red brick. From the ground, it is all sunsets and beautifully constructed architecture—even in times of flood, the city's beauty is unmistakable. In no other city have I seen something as simple as a lamppost possess such magic, such power of existence. And in the absence of cars, Venice becomes even more eerie—a city at rest at the edge of the water.
In a later letter, Schuyler writes, Al K was here, and having so much fun. He couldn't sit down without drawing, and he vanished one morning into the Vatican before 9, and had a fit when they told him at 2 they were closing. I can't spend ten minutes there without thinking how far I am from the nearest comfortable café. Fortunately for Schuyler then and for those traveling in 2013, Italy has no shortage of comfortable cafes from which to observe whichever city you may travel to, tiny tables nestled among storefronts, shaded by colorful umbrellas and brightly colored linens. And for those like Al K, those not yet travel wary, there are numerous opportunities to tour the Vatican—see Pope Francis I and the cardinals perform blessings, stare at Michelangelo's masterpiece, get lost in the Sistine Chapel.
For the aspiring or established writer, the whole of Italy presents a unique opportunity to bask in beauty as you experience the cities that have housed so many greats. Schuyler writes, The night before last, a banker from Baltimore assured me that he thought writing poems must be much more difficult than banking; and last night a lady from L.A. asked me, 'Well, are you just writing a novel or are you "if you'll excuse my expression" trying to prove something?' All either of them got from me was my Mona Lisa laugh. Sometimes, there is power and productivity in the knowledge that others have come before.
Schuyler writes, I had a card from Janice in Geneva, and Chester in Calabria, and shortly I"ll be seeing Weaver in Rome. Italy's foreign, but not too.