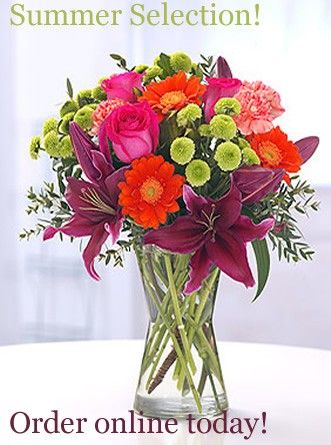 florists Belfast
When a bride and groom want to get married in Northern Ireland, there are plenty of places which they can look at before making a final decision on where to tie the knot. A church isn't the only venue which a marriage or a civil ceremony can take place. This is because unusual locations can also host a wedding. So, what are some of the best venues to get married at in Northern Ireland?
Share Innishcruiser
A quirky venue, the Share Innishcruiser is able to pick up guests wherever they are on Upper Lough Erne. The backdrop of Upper Lough Erne will provide plenty of opportunities for a bride, groom and their guests to have amazing photos taken. A finger buffet can also be arranged aboard the Share Innishcruiser. If a bride and groom want many of their friends and family to share their perfect day, they can. This is because the Share Innishcruiser can seat up to three hundred guests over three tiers.
Glenavon House
Located in Cookstown, Glenavon House is perfect for large weddings where up to six hundred guests have been invited. Weddings which have less than two dozen guests can take place at Glenavon House. It also has a leisure and spa centre which guests can use to relax in.
Drenagh
Despite its dreary name, Drenagh is a fabulous wedding venue. Situated in Limvady, a bride can have the stately home wedding she's always dreamed of. With a fabulous backdrop that overlooks the Limvady countryside which stretches for miles around, Drenagh also has a walled garden marquee to give greater privacy.
Lagan Valley Island
A contemporary venue, Lagan Valley Island overlooks Lisburn's locks. Offering panoramic views of Lisburn, which can be the perfect backdrop for beautiful wedding photos,Lagan Valley Island can accommodate up to two hundred and fifty guests.
Dufferin Coaching Inn
A guesthouse which dates from the turn of the 19th century, the Dufferin Coaching Inn is only sixteen miles away from Belfast. By choosing florists Belfast that can deliver orders to the Dufferin Coaching Inn, the arrangements which a bride and groom want can be sent before their big day. With remarkable views of the surrounding countryside, Dufferin Coaching Inn is a splendid place to host a wedding.
Edenmore Golf & Country Club

Situated in over one hundred acres of land, the Edenmore Golf & Country Club is a beautiful setting for a tranquil wedding. Guests, as well as a bride and groom, can take full advantage of a balcony which is in the vast majority of the rooms which one hundred and forty guests can stay at. If guests, or a stag party, want to play a round of golf on a par 71 course before or after a wedding, they can. In fact, the Edenmore Golf & Country Club provides up to four rounds of golf free of charge for its wedding customers. Even if a groom hasn't played golf before, he can do so and it won't cost a penny.