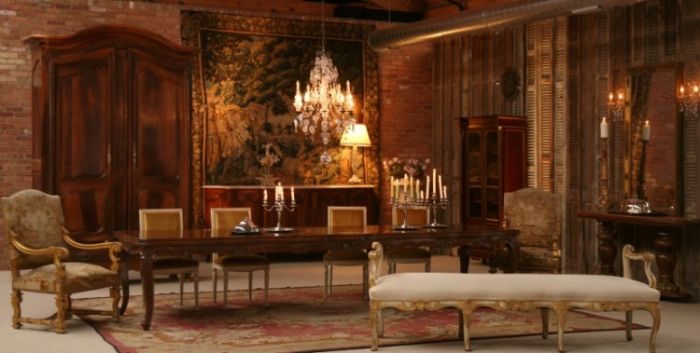 Antiques on Old Plank Road
Furniture plays a vital role not only in setting the comfort level of your home, but also in giving it the style and class that shows off your personality. Lines, texture, wood, and fabric—all of these contribute to the success of making your home your very own. And what better way to add that personal touch than to add some vintage furniture?
Here are a few reasons to opt for vintage pieces.
1. Comfort
Vintage furniture was made for durability and function, so those that withstood the test of time are almost always still as sturdy as they were a few years back. This is essential when taking comfort into consideration. It is far easier to use a piece of furniture when the fear of it breaking is done away with and replaced by the security that it will last year after year. Or at least, until you opt to change the theme of your room completely.
This durability also allows for revamping, so you can go ahead and reupholster that piece you've purchased and choose a fabric that will match the colors and traditional lines of your room.
2. Class
High quality craftsmanship and attention to details are characteristics of vintage pieces, although they were firstly made for function. These period pieces were highly popular during and differentiated the rich from the poor, making them status symbols representative of the then current economy. Thus, they come with their own class and charm that modern furniture is unable to replicate.
Vintage furniture also has its own stories of a time gone by, and can give that stylish yet homey feel to any room.
3. Affordability
Budget is, of course, a deciding factor on any purchases, and vintage furniture can be expensive. However, with the right amount of research and a methodical selection process, it can prove to be a lot less expensive while also longer-lasting than if you were to settle for current trends of modern designs.
There are many ways of shopping for this type of furniture. Auction houses provide insight on what the general audience is paying for these vintage pieces, and your local antiques and vintage store can give you an up-close encounter with these classic items. However, if you simply do not have the luxury of time to go from one shop to another to compare, online shops such as Antiques on Old Plank Road are now readily available to provide you with a wide variety of options at a single touch of a button. The amount you save on gas and transportation can also be added onto your furniture budget.
Comfort, style, and price are what we often consider when buying new furniture. What we may have in mind may not correspond with the price tag of pieces that we've set our hearts on. But with vintage furniture, you have a wide variety of options to choose from that is guaranteed to add a touch of class and personality to your home without the need to break the bank.