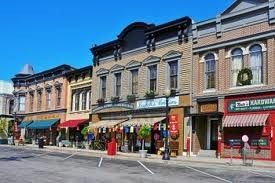 123rf.com
Get an inside look at some of your favorite movie or television series productions and possibly catch a glimpse of your favorite celebrity! The Warner Bros. VIP Studio Tour is a fun filled day of studio history, current productions, and maybe a little of that "insider" info you've always been curious about. Spend approximately 2 1/2 hours going through all the back lots, movie sets, and sound stages. You'll even visit the craft shops to see how the movie sets are made.
If you want to spend a little more time cruising these lots, there is a Deluxe Tour available that will last approximately 5 hours. You'll be able to spend time learning the craft of moving making detail by detail and enjoying a lunch in the Commissary Fine Dining Room. Celebs have to eat.....how many can you spot during your lunch!
Group tours are available for groups with a minimum of 24 persons. Need a spanish speaking tour? No problem. Be sure when booking to let them know your exact needs. Advance tickets are required.
You may also be interested in:
heliphoto.net