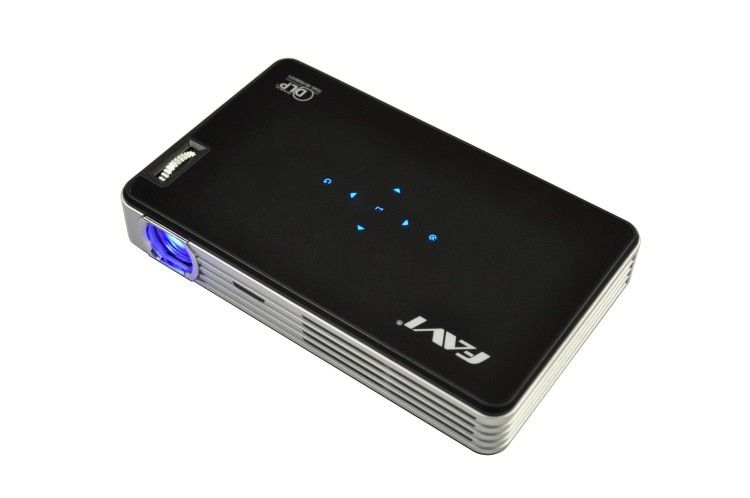 Favi Entertainment
The Bruins are in the Stanley Cup Playoffs, itís Red Sox season and not much longer until the Patriots will be back in action.
†
If youíre a Boston sports fan, do you really need another reason to set up an entertainment room at home? Even if Boston isnít your favorite sports city (just donít tell us if youíre a Yankees lover), you will love this amazing home theater setup.
†
Introducing FAVI Entertainmentís J5-PICO-HD personally designed for every sports fan. This sleek projector has a clear DLP display rated at 400 lumens and built-in battery so there is no loss in brightness.
†
We put the projector to the test when we set up a massive 100-inch FAVI screen and this compact projector in our heated garage. Whether you choose to watch HD videos or display a photo montage through the USB connection or with the included microSD card, you will surely impress everyone in the neighborhood with this setup.
†
The projector itself is super small measuring in at just seven inches long, four inches wide and one inch tall so you can take it virtually anywhere you go. The 1080p unit with 1280x800 VGA input support and 1920x1080 HDMI support can display up to a 200-inch maximum image size, all in the beauty and clarity of high definition.
†
What makes this projector so unique is not only its compact design that makes it easy to take with you when traveling but the fact that it utilizes LED lighting, which will last up to 30,000 hours, so you never have to change a projector bulb that were standard in older model lamp projectors. There is also a rechargeable battery so you wonít sacrifice any loss in brightness.
†
The remote-controlled screen was so easy to install by simply using a stud finder, drilling some screws into the wall and mounting the electric screen atop. Just hit the ď Ē button on the remote control and the screen will automatically unroll. To close, press the ď Ē button and the screen retracts. To stop midway, simply hit the ď Ē button. The screen is also made of anti-static fabric to prevent dust accumulation.
†
The unit comes with dual remote controls, an IR with two small LED lights on the front and an RF distinguished by its one front LED light. The difference? One is an infrared remote control so you can integrate your screen with a separate universal remote. The other is a radio frequency remote for operation through walls at ranges up to 90 feet. This is a must have feature if you want to hide the screen cable and controller behind a wall or object, like we did. (It also allows for inside ceiling mounting keeping your screen hidden when not in use).
†
For more information, visit www.favientertainment.com. Your friends and relatives will thank you.
Favi Entertainment
Favi Entertainment
Kellie Speed