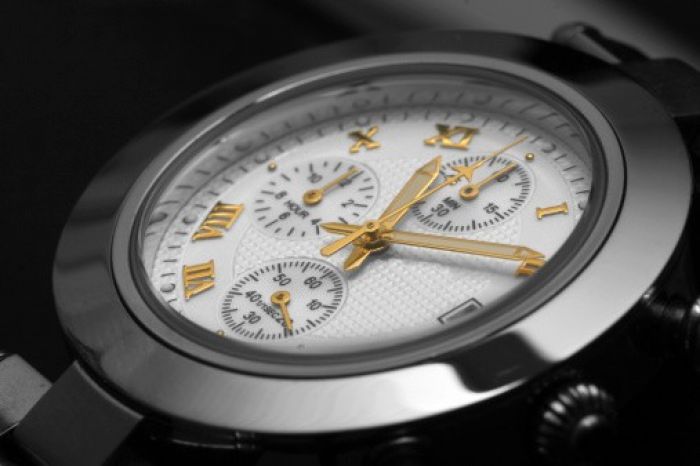 www.gettyimages.co.uk
Every wristwatches will give you accurate timing, but a few timepieces distinguish themselves from the others for their craftsmanship and beauty. These luxury watches with their artistry quality outlasts fashion trend and are often kept for a lifetime. Sometimes they are also passed on to the next generation. And every time you see such artistic luxurious creations, you desire to add them to your collection of watches. Keeping your yearning in mind, I have some of the best news to add that glamour and sparkle in your wrist.
Do you know that watches of Switzerland is offering you the opportunity to see some of the finest timepieces at two exhibitions this November-
Patek Philippe, the Geneva-based brand with its phenomenal collection of watches announces the opportunity to experience its stunning collections at an exclusive Patek Philippe exhibition this November. The first exhibition will be held at the most elegant Royal Exchange showroom from 4th to 6th November and then moves to Cardiff from 7th to 9th November and finally to the Manchester store from 28th November till 1st December.
Among the iconic watches, Patek Philippe legendary collections, Nautilus and Calatrava will be on show. Nautilus, a classic Genta piece with its clean aesthetics has barely changed its appearance over the past 37 years. However, you can get to admire its new diamond-set models, models with moon-phase and power-reserve indicators chronographs and calendars. Nevertheless, Calatrava has ridden out several waves of short-lived trends and have always come out on top. It has proved that superlatives yet subtle materials, sleek lines and clean wide-open dials will always be at vogue time and again.
It is not just Patek Philippe that you get up close this month. Here is another surprise waiting! Watches of Switzerland have joined forces with IWC to host its distinctive High Horology exhibition in some of the best London showrooms. The limited-edition timepieces will embrace the IWC's most wonderful creation of Portuguese Tourbillion Mystère Rétrograde, Portuguese Minute Repeater among other contemporary wrist watches. The exhibition kicks off on 4th November first on the New Bond Street and then rotates to the Oxford Street on 11th November and will finally reach the Royal Exchange on 18th November.
Time to win VIP tickets to enjoy the spectacular opening night of SalonQP in London next month-
SalonQP is the world's largest watchmaking exhibition in the United Kingdom. It will offer you some serious watch-ogling during its three days long run in the UK. More than 60 of the world's top brands will be exhibiting their hottest timepieces in Chelsea's Saatchi Gallery from 7th to 9th November. The event will showcase a wide range of brands as Piaget, A. Lange & Söhne, Jaeger-LeCoultre, NOMOS Glashütte, TAG Heuer, Vacheron Constantin and Zenith. Among these exclusive timepieces Jaeger-LeCoultre takes the centre stage to celebrate its 180th anniversary this year. In addition, Duomètre Sphérotourbillon will also be showcasing its collection of antique pocket watches from its heritage gallery.
Tag Heuer overwhelming Carrera MikroPendulumS, the world's first high-frequency tourbillion will definitely capture the attention of its audiences. However, this is not the end; you can also check Thursday night soirée that includes an auction. The elite brands of Frédérique Constant, Bremont and NOMOS Glashütte will put forward one of its chronometers in the auction where its proceeds will be divided between the worshipful company of clockmakers and the charities they work with.
If this is not enough to stimulate your watch appetite, you can enjoy exciting programmes, workshops and watchtalks of Jaeger-LeCoultre's and otherwatchmaking masterclasses from leading industrial figures.
After five years of planning and research, watches of Switzerland unveil a new landmark showroom on London's Regent Street-
You can see a new showroom of watches of Switzerland in London's Regent Street opening on 14th May, 2014. Watches of Switzerland, Regent Street, is set to be the Europe's largest showroom devoted wholly to luxury timepieces. No wonder, if you want to enjoy the world-class shopping experience here is the right place for you to purchase the finest watches.
The showroom will be designed with glass and marble staircase, dramatic metal that will form the centrepiece of Watches of Switzerland. The three-storey stores with its dynamic and versatile space will offer an unforgettable watch-buying experience. The design is made to make it the finest watch store in the world. Watches of Switzerland have steadily built a reputation to offer their loyal clientele a selection of world's finest Swiss watch brands such as Rolex, Patek Philippe and Jaeger-LeCoultre. Also there will be 13 in-store brand boutiques within this new showroom to offer the customers a more cherished brand experience.