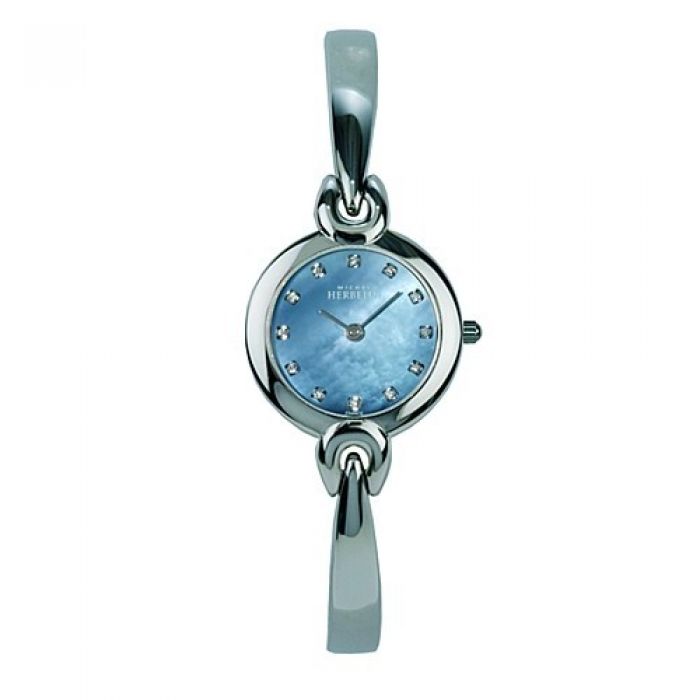 www.michelherbelin.co.uk
Despite the rise of the mobile phone bearing the time, we as a nation are yet to ditch the watch as part of our daily attire. When looking for a watch, we are confronted with a number of choices. We have leather straps, coloured straps, charm bracelet-style, luxury watches in gold and silver, costume watches and so many more. Watches now are becoming a fashion accessory rather than a necessity, but the question is: can one watch be worn for all events?
What factors determine the kind of watch we wear?
· The event – whether we are choosing a watch for work, daywear, or evening wear, such as a special occasion or event
· The kind of job we do – a builder would perhaps choose a more robust or a cheaper disposable watch for daywear whereas an office worker may choose a more expensive design due to the watch being less 'at risk' in the day-to-day workplace environment
· Our income or status – an expensive watch is often seen as a way to determine our success, and wealthier or more successful people tend to be able to afford much more expensive watches
· How much we enjoy wearing watch – people who wear watches regularly may have built up quite a collection over time and could even have a watch to suit every eventuality
We asked a few people what they thought.
Tim, partner in a London law firm, has an interesting view: "I actually wear a cheap disposable watch during the day because I think an expensive watch during the day is like wearing a beacon on your head saying 'Look at me, I have a good job and lots of lovely things for you to steal'. I reserve my designer and luxury watches for wearing at home or to special events such as formals or meals out with clients."
Elizabeth, stay at home mum, is very driven by the fashion aspect of watches: "I have about five or six different watches depending on the occasion. Some are in colours to match my clothing, whereas one is more expensive (diamond-set white gold) and I only wear that for best. I use my watches as a fashion statement and sometimes even choose my outfit according to the watch I want to wear!"
Christopher, office manager, has a different approach: "I was bought a watch as a 21st birthday present from my parents and it is very precious to me. It wasn't thousands of pounds but it certainly isn't cheap and I wear it for pretty much every occasion – work, shopping, nights out. I love that it is robust but it still looks great with everything."
A mid-range designer watch will serve most occasions and is the type of watch that can be worn day-in-day-out all year round which some people will prefer. However, the fashion-conscious, a watch enthusiast or keen watch wearer who owns a top of the range luxury watch will more than likely be keen to build up a collection that will give them a number of options. Having a large collection is not essential, although variety is the spice of life!
What do you think? Do you sync your watch to your outfit; does 'one size fit all'?
About the Article
This article was written on behalf of Michel Herbelin. They have been making watches by hand since 1947 that breathe high quality and elegant design.