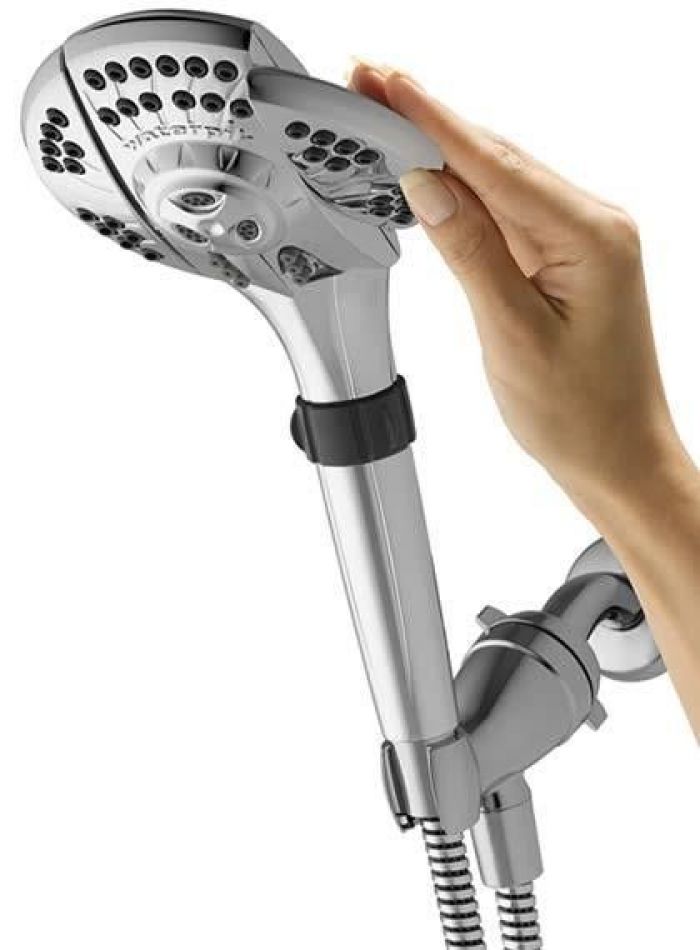 Waterpik
Summertime offers a great time to do not only some much needed cleaning around the home but a chance to brighten up your living space.
To do just that, Waterpik has partnered with DIY guru and design expert Kelly Edwards to provide some expert tips on how to make updates to your home. Whether you are updating your bathroom (we love the Waterpik SprayShaper available at Home Depot) or are just looking for some fun ways to spruce up your living space, Kelly Edwards Design book has suggestions for every look. She offers easy ways to get started on those do-it-yourself projects that won't keep you from enjoying summer and its beautiful weather.
As seen on HGTV's "Design on a Dime," STYLE Network's "Tacky House," and author of "Design Cookbook, Recipes for a Stylish Home," Edwards is a master of design and organization. She has been featured on the "The Marie Show" on Hallmark Channel, in the pages of Cosmopolitan, Good Housekeeping, Life & Style, and Midwest Living, and deemed over the airwaves as the "MacGyver of Design," thanks to her remarkable ability to transform simple spaces into innovative interiors--even on the tightest of budgets.
Be sure to check out the below video to learn some of the top interior design trends for 2014, some tips on how to refresh a space and give it a new look as well as tips on transforming a dated bathroom into a modern one.
For more information, visit http://www.youtube.com/watch?v=2Ca19v6uI64&feature=youtu.be.