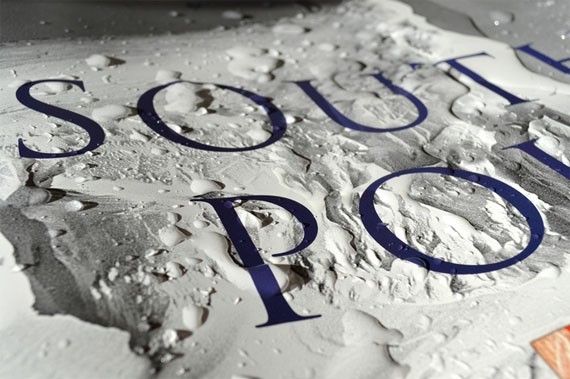 Assouline
Walk into a typical living room and you will probably see a television, some couches and a coffee table covered with stacks of magazines, books and some coasters to set your drinks on. A coffee table brings a room together and makes it feel inviting and comfortable. Now, have you ever had the experience of walking by a coffee table and knocking that cup of coffee over? As the table has stacks of books on it, there is a very good chance you have just destroyed them.
Well the answer has been found by Assouline, the world's most renowned publisher of luxury books on fashion, travel and style. They have released the world's first waterproof coffee table tome entitled South Pole: The British Antarctic Expedition 1910-1913. The book is made entirely of waterproof materials including element-proof paper, nylon thread, a uniquely formulated glue, and a thick resin for the cover.
Sold at $3,000 a piece, this immense handbound book stands an impressive two feet tall and is filled with astonishing black and white photography from Herbert Ponting alongside entries from Scott's harrowing personal journal. It is no wonder this book, with only 150 copies made, was embellished with the fantastic waterproof formula. This is a book that you definitely wouldn't want to be destroyed by that spilled cup of coffee.
Now, if only this same waterproof formula would be applied to all coffee table books, we would have a much easier time cleaning up spills and would not have to replace our decorative books with each and every accident! A great idea by Assouline and something, hopefully, to be replicated in the near future. For more information, visit Assouline.com.