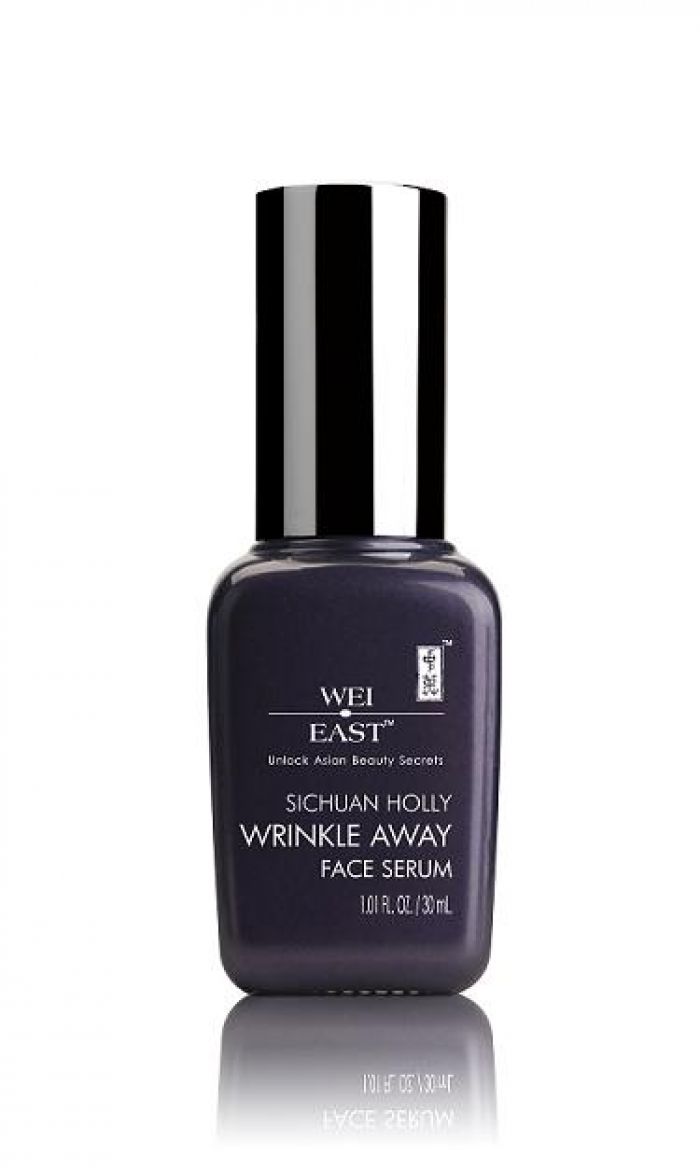 Wei East
Wei Brian, founder of the largest Chinese herbal skincare company in the United States, will be appearing on HSN May 17th, 20th & 21st to launch her newWei East Sichuan Holly Wrinkle Away Face Serum– her "natural solder" to help win the war on wrinkles.
Packed with three powerful complexes like Sichuan Holly, Silver Grass and White Rose Root, this unique combination of ingredients is specifically made to fight wrinkles and help deliver visible, rapid results.
You won't believe how the powerful formula helps to immediately smooth the look of wrinkles while also improving the appearance of expression lines.
For more information, visit www.weieast.com.