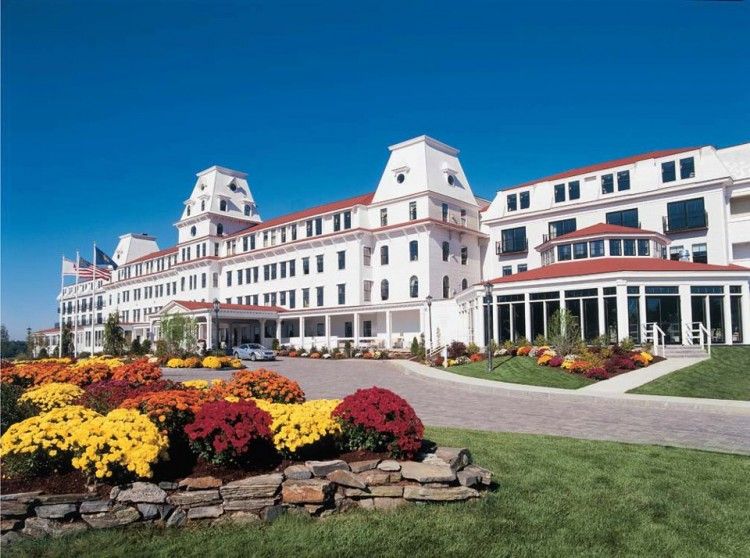 Photos Courtesy of Wentworth by the Sea
If you are one of the lucky ones in the know, our sincerest apologies — but c'mon, everyone needs a little escape from reality now and then. For those who aren't aware, there's a hidden gem at a New England seaside property located on an island within an hour's drive north of Boston. Get ready; you're in for a special treat.
Introducing Wentworth by the Sea Hotel & Spa. The historic New Hampshire resort, which is just minutes from Portsmouth, overlooks the Atlantic Ocean, the Isles of Shoals, Little Harbor and the Piscataqua River. We recently headed up to this pet-friendly Marriott property for an overnight weekend stay. When you first pull up to the sprawling property, one of the first things you will notice is the beautifully manicured grounds and breathtaking seaside scenery.
The classic resort, which is a member of the Historic Hotels of America has hosted everyone from Harry Truman to Prince Charles. It was constructed in 1874 and its history, glamour and grace have meticulously been kept intact. The property closed its doors in 1982 and was slated for demolition before the nonprofit organization Friends of the Wentworth helped save, restore and transform the building into the pride of New Hampshire that it is today.
Since reopening in 2003, they were able to retain the three distinctive original Victorian towers and as many architectural details as could be salvaged. The result? The hotel has now been renovated and transformed into a 161-room luxury property complete with a spa wing with indoor pool and Jacuzzi, fireplaces in 18 guest suites, heated indoor and outdoor pools, tennis court, fitness center and the recently opened Salt Kitchen & Bar which offers contemporary fare, including a chef's bar. Check out the bountiful brunch served up in the Grand Dining Room that features everything from an omelet station to a fresh waffles, fruit and pastries.
Wentworth by the Sea
Wentworth by the Sea