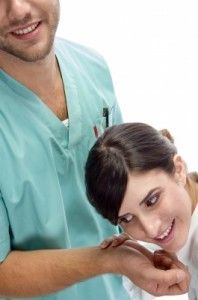 There are certain qualities that people expect from nurses, inherently: patience, great bedside manner, you know, how to read a doctor's handwriting. Nursing is a demanding job, though, with long shifts spent caring for ill people and it requires many traits beyond a gentle touch and a sympathetic ear. If you are considering a career in nursing, you may want to evaluate whether you have some of the following traits. These traits will make your nursing career more fulfilling and much more successful.
Detail-Oriented. In a busy hospital, a nurse might be caring for nearly a dozen patients or more at a time. All of these patients have needs that must be addressed, from medication delivery to help using the bathroom. A nurse must be detail-oriented and able to keep track of everything that needs to be done. Remembering to write down notes on patient charts, to deliver medication on time – and correctly – and take note of small issues that the patient might not mention are all important tasks that require organizational skills and attention to detail.
Emotional Stability. Nursing is a career that offers plenty of ups and downs. In the course of a day, you can see new life coming into the world and patient's ending their journeys on earth. When you care for a patient for several days or weeks, it's easy to develop a relationship with him or her – which makes it even more difficult if that patient passes away. While it's okay –and healthy—to have emotions, nurses need to be able to control their emotional responses to patients. If you fall apart every time you lose a patient, you will not be able to do your job.
Positivity. Nurses deal with some situations that may seem hopeless: the terminally ill patient, the car crash victim who lost the ability to walk, sick children. However, good nurses are able to look beyond the apparent hopelessness and provide some positivity to their patients. Sometimes just a smile and an encouraging word can do wonders for a patient. Nurses need to know when they can put the medical aspect of their job aside and show compassion, and be a friend to the patient, even just for a moment.
Quick Thinking and Good Judgment. In the healthcare environment, a few seconds can mean all the difference between life and death. A nurse needs to be able to quickly assess a situation and make the right decision and implement it immediately. If you freeze under pressure or cannot handle emergencies, this might not be the career for you.
Great Communication Skills. While you don't need a communications degree to be a successful nurse, it is still important to develop outstanding communication skills. Every day, nurses deal with a variety of people, from doctors and other nurses, lab technicians and pharmacists, to patients and their families. How you talk to a busy doctor making his rounds is going to be different from how you talk to a worried parent or spouse, and having the ability to provide information in a way that each group understands is important. Even if you have bad news, knowing how to share it in the right way can make a difference.
Good Physical Endurance. As any nurse will tell you, nursing is not easy on your body. You'll spend hours on your feet, often with only a few minutes break in each shift. Beyond all of the standing and walking, though, nursing is a physical job; you'll often need to move patients, assist them in getting in and out of bed or carry items to and from patient rooms.
A Sense of Humor. It might seem like there is nothing funny in healthcare, but a sense of humor really makes the job easier. Much of what a nurse deals with is challenging and difficult and it's easy to get swept up in the darkness of the job. Maintaining a sense of humor and the ability to laugh at yourself and situations keeps you balanced and engaged with your job.
Nursing is one of the most challenging professions that one can pursue. If you have these traits, though, and a desire to help others, you will find that it is also one of the most rewarding career paths.
This guest post article was written and provided by Amanda Connely. Amanda finished her Bachelor's degree last fall, and is continuing her education by pursuing her master of science in nursing.