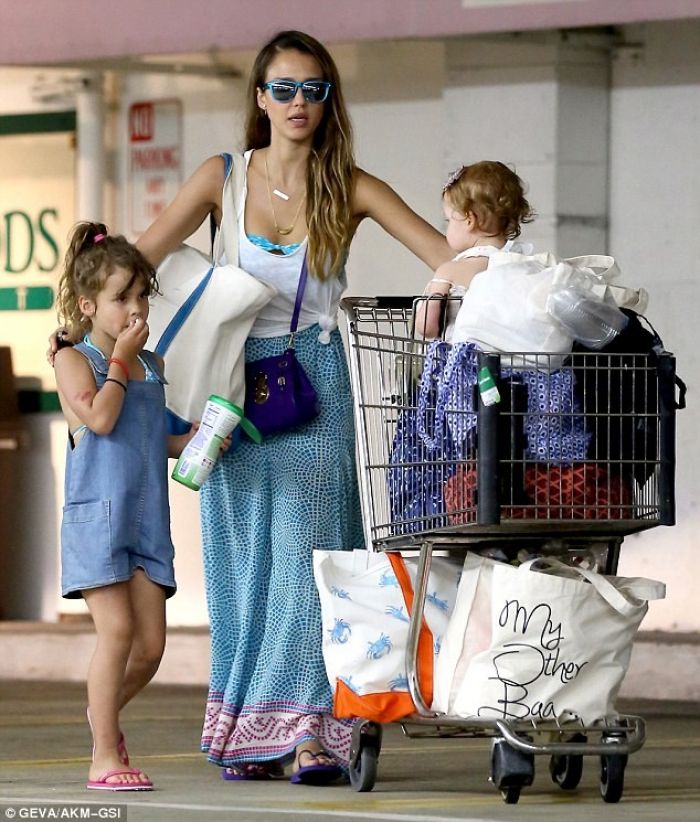 GVA/AKM-GSI
Flip-flops anywhere but the beach are tacky, plain and simple... unless you're a mother who doesn't have time to deal with fancy shoes while playing with her kids. I have to hand it to Jessica Alba, she can really put together an ensemble – color coordinated, dynamic, and easy to appreciate – that even flip-flops can't mar. And she's doing it while out with her kids!


Jessica Alba can do it all.
As well as being a doting mother to her two adorable daughters, the international superstar is currently on the cover of French Glamour Magazine.
The 32-year-old mother was spotted leaving Whole Foods Market on Sunday, juggling a fully stocked shopping buggy while carefully guiding her eldest child Honor to their parked car.

The Fantastic Four star showed off her superhero strength as she managed to navigate the enclosed parking structure, keeping one hand on her four wheeled cart and the other on her five-year-old look-alike daughter. (Read More)