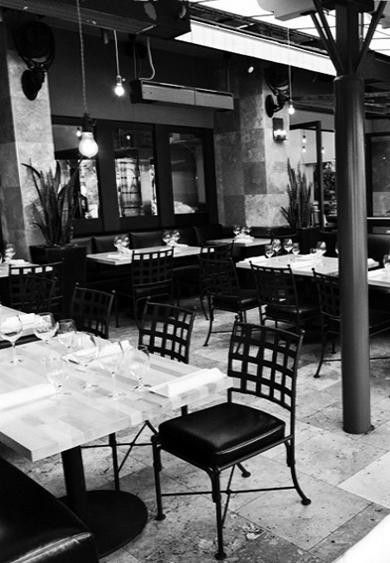 website
Offering San Diego's residents and visitors a comforting take on Mediterranean food, the Whisknladle is a new restaurant that serves some great alternatives to the normal fare San Diegans are used to. Following is a list of a few scrumptious entries from the Whisknladle's menu, with a focus on their more unique items.
Here's some great dinner options
Charred Bone Marrow - Shallots, Capers, Lemon, Parsley & Toast
English Pea Risotto – Basil, Pecorino and Mint
Rigatoni - Fennel Sausage, Chili, Chino Broccoli and Garlic
Maine Diver Scallops - Braised Pork Belly, Fava, Grilled Chino Treviso & Chervil
Stuffed Roasted Chicken - Asparagus, Turnips, Snap Peas and Crispy Chicken Skin
Glazed Veal Breast - Crispy Sweetbreads, Glazed Chino Carrots, Potato Puree & Gremolata
Niman Ranch Spring Lamb - White Bean Puree, Salsa Verde and Swiss Chard
WNL Burger - Gruyere, Caramelized Onions, House Cured Bacon and Fried Egg
Brunch Items :
Pork Shoulder Verde - Tortilla, Cotija, Cilantro, Crema, Red Onion & Sunny Farm Fresh Eggs
Suzie's Grilled Squash Salad - Tarragon, Olives, Feta, Squash Blossoms & Roasted Shallot Vinaigrette
House Made Lox - Charred Lemon Jam, Fried Capers, Shallot Cream & Pullman Toast
Oyster Po'Boy - Sauce Gribiche, Celery, Romaine, Sherry Vinegar & Artisan Roll
Grilled Lamb Sausage - Swiss Chard, Chickpea Inzimino & Olive
While this is only a smattering of Whisknladle's menu, their renditions of even standard items, like the Caesar salad that comes with made-to-order dressing, still have very palatable reasons to visit this fine restaurant. Here's hoping they make it to San Diego's best restaurant list on Justluxe.
Whisknladle
1044 Wall St
La Jolla, CA
92037
(858) 551-7575