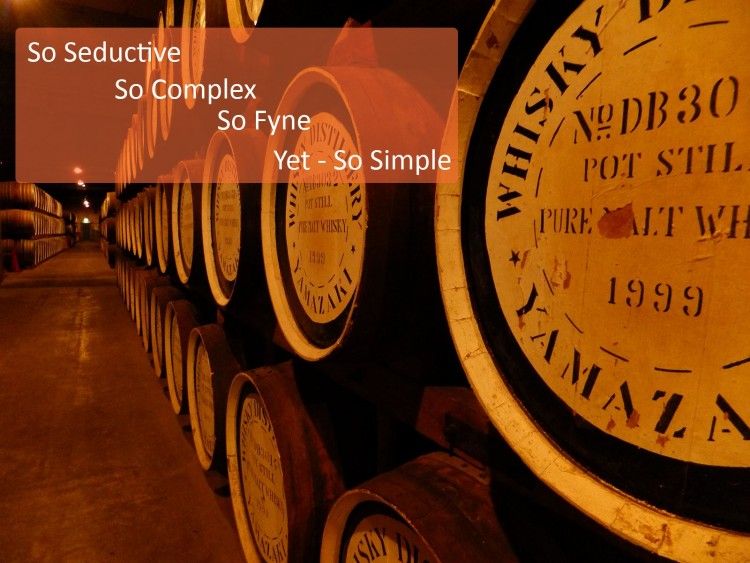 http://www.flickr.com/photos/s
There is something about whisky that is so seductive, it is the talking point of dinner parties all across the world, yet it is produced with such simple ingredients!
Yet again, how can such simple ingredients come in so many varieties and types: Single Malt, Bourbon, Grain and Pure Pot Still – wonders never cease to amaze!
The "water of life" has inspired many a piece, poets such as Brendan Behan, Robert Burns and many more have enshrined the precious sprit in the sombre spoken word.
Whiskies history goes way back and has long been treasured by the noble and gentry of the world. But the demographic is ever shifting, and within the past three decades, Whisky has come into its own. There is no other spirit that has garnered such complexities within process of producing such a drink. The craftsmanship, the history and the mystique all add to this attainable luxury product.
What Makes a Great Whisky?
It is often cited that what makes a great whisky is the country of origin, and for a long time, it has been argued that the best Whisky comes from Scotland – rubbish! One of the major fallacies that has come out of the whisky world.
Whisky is made from simple ingredients, grains, water and yeast, the ingredients themselves are rugged and earthy, but how we process these, well that makes the difference!
Great whisky is produced from great people, great equipment and only the finest ingredients. John Campbell, Director of Production at J. & A. Mitchell & Company Ltd once cited that "Location, people, production equipment and one of the most important items, good quality casks for maturing the product"
There is many a fantastic whisky being produced throughout the world, Japan, Sweden, America and Africa - in fact just about every continent on the planet has a collection of fine Whisky producers.
The Perfect Way To Drink Whisky
Whisky is a journey – your journey. Many tell you that you shouldn't add water, that you shouldn't add ice, but don't succumb to the words of the prudent drinker. What is perfection for one, is not for another. Adding water is common, not only for the drinker, but for the distillers too – water is the main ingredient of whisky, so why not add water if that's your preference? It's not unusual for water to be added prior to bottling in order to dilute the whisky slightly. As aforementioned, drinking is your journey, be it emotional or otherwise, so enjoy it any way in which you please.
As a side note, adding water to whisky helps unlock the pungent aromas and flavours of whisky – just a thought.
The Future of the Water of Life
The raw materials that are used to produce our luxuries are becoming increasingly under pressure from rising costs - Including our precious whisky. Whilst demand is increasing all over the world, innovation within the supply chain will be required to maintain this perfect balance of a luxury product being delivered at an attainable price point.