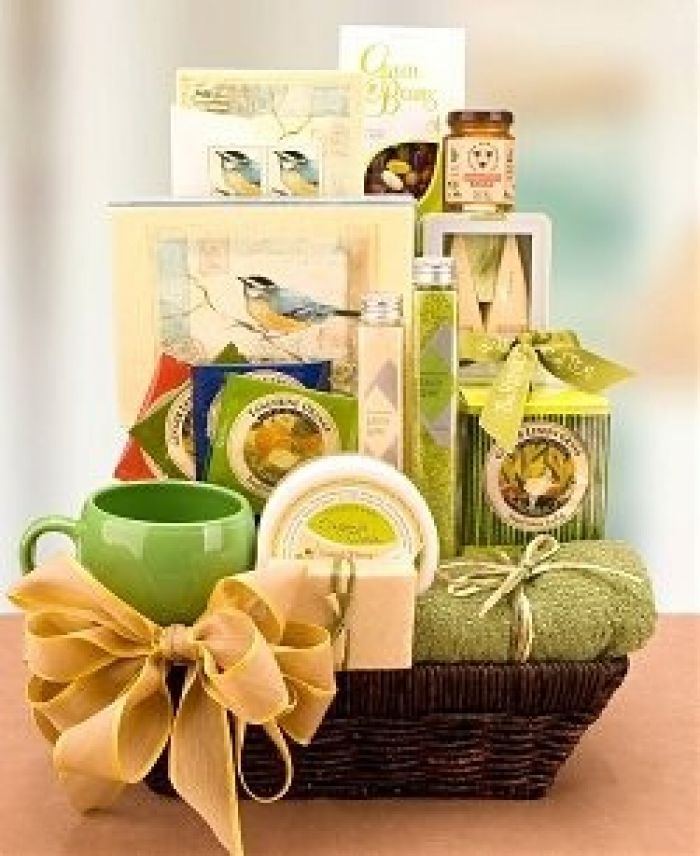 Mother Nature Beauty
Wedding gifts are always tricky things to get right, made trickier by the fact that each happy couple-to-be seem to want to arrange wedding gift-giving in a slightly different way. Sometimes you can just pick something from a gift registry, but doing so can feel impersonal – what if you're a close friend and want to give them something nice, but just can't afford anything beyond one of the cheaper items on the list?
What if they haven't set out a gift registry and you're worried about getting them the same present as somebody else? If you've ever fretted about this particular nuptial-related form of etiquette, then putting together a hamper may be exactly what you'd prefer to do.
Budget
Whether you're a member of the wedding party or a more casual acquaintance, a wedding can put you out of pocket. Between getting a new dress or suit, booking suitable accommodation, and any travel fare you might incur, you probably don't have much left over for yourself – let alone for the happy couple. So would you prefer to turn up with the smallest luxury hand towel you could afford, or with an assortment of small but thoughtfully chosen gifts? A bottle of wine, some nice chocolates, a bottle of jam or chutney, nice tea, some pâté...the care and consideration of your selection will definitely overshadow any budgetary restrictions you had to deal with.
Customisable
This ties into the previous point a little bit, but obviously the better you know the couple, the more personable you can make the gift. Assembling a more impersonal hamper is easy enough (as long as you check ahead to see if the couple have any dietary restrictions), but if you're a close friend with an in-depth knowledge of favourite foods, drinks, snacks, and the like, then this is a great chance to show all that off!
Remember that time you and the bride were out late and bought some wine you'd never heard of from the only place that was still open, and you tried it and it turned out to be amazing but then you could never find the wine or the shop again? Imagine how thrilling it would be to put together a hamper having tracked down the wine!
Alternately, if you and the groom used to live together and he loved to make curry using a specific, impossible-to-find hot sauce, then sticking that hot sauce in the hamper could be a lovely trip down memory lane. Food-related memories can make lovely memories.
Decorative
If you choose a professionally-assembled hamper, you can rest assured that the presentation of your gift will be in capable hands. Plus, such companies often permit you to have some say in the design anyway. However, if you're assembling a hamper on your lonesome, you can use it as an opportunity to show off your decorative skills. What are the happy couple's favourite colours, or the colour scheme of the wedding? Can you get ribbons, wrapping, or stuffing to match? Are the soon-to-be newlyweds fond of quirky decorative touches like dinosaur wrapping paper or would they prefer a more elegant, sophisticated look? You can decorate accordingly.
Unique
Wedding gifts are a great way to ease the financial burden of the newly-married couple when it comes to things like kitting out a kitchen or bathroom. But if that's less of a concern, then a hamper just makes for a wonderfully unique present. Getting a hamper is almost like getting a care package when you're at university, or opening a stocking on Christmas day – it's fun to go through everything and enjoy the thought that someone chose lots of small presents that cater to your taste. It's just a great feeling.
Extras
Not everything in your hamper has to be food-related; in fact, you should definitely think outside the box. Why not include a framed picture of the happy couple amidst the other things, or even a small photo album? Even a blank picture frame could make for a great non-perishable item to include, especially if you include a note about encouraging them to make new memories together. (Bonus points if the couple are foodies; you can encourage them to make new food-related memories together.) Continuing the food theme, you could slip in a small recipe book or a food diary. With a small extra touch or two, you can ensure that your hamper will be remembered long after its contents have been consumed.
Have you ever given someone a hamper as a wedding gift, or received one? Do you agree that they make excellent presents? Share your thoughts in the comments below.

Elise Lévêque is a fan of weddings, luxury, and being creative – especially when she gets the chance to combine all her interests! She blogs for Hay Hampers.
Image by MotherNatureBeauty