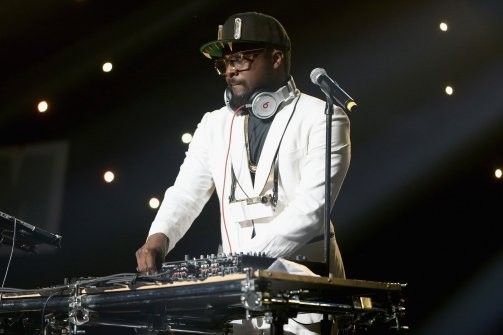 Christopher Polk/Getty Images
Will.i.am is following the path many singers have taken before and has teamed up with Rynshu, a Japanese fashion house, to put out a line of clothing that he and Rynshu hope will appeal to people who are just tired of normal fashions. From the looks of it, I think they mean people who are just tired of looking good in public.
Beyoncé, Pharrell, Kanye West: we've seen it before. Singers have a long history of branching out to start their own clothing lines—and it's not always a resounding success. Now Will.i.am—frontman of the Black Eyed Peas and political activist—steps into the fray, joining forces with a Japanese designer to produce a line for both men and women.
The singer met Masatomo Yamaji, the designer of the Japanese brand Rynshu, after filming the music video for "Can't Get Enough" in Tokyo in March 2011, when he stumbled into the shop with a few of his band members. Captivated by the clothes, Will.i.am requested an on-the-spot meeting with the designer. Read More