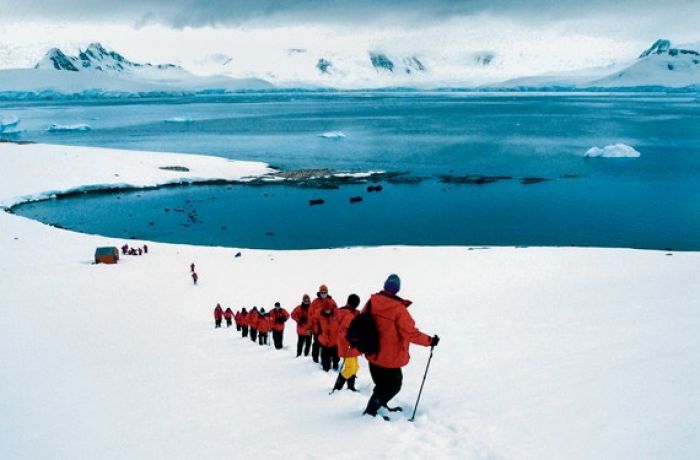 Courtesy of A&K
Is your travel photography prize-worthy? Abercrombie and Kent would like to know. The exclusive travel company is awarding a lucky shutterbug a trip of a lifetime to Antarctica via their Facebook page.
Guided by expert photographer Richard Hawker (resident A&K on-board photo coach), winners will receive a trip-of-a-lifetime to Antarctica on Abercrombie and Kent's adventure cruise. One lucky winner and their guest will take in the marvels of the great snowy south for 14 adventure-filled days. Aboard the only all-balcony expedition ship in the region the MV "Le Boreal", the lucky winner will enjoy an abundance of unique wildlife, striking landscapes and windswept wonder in the icy terrain during the thrilling two-week experience.
Valued at over $26,000, the trip takes place December 7th-20th with photo entries accepted until January 29th on Facebook. After preliminary judging by a panel of published photographers, including Abercrombie and Kent's own Vice Chairman Jorie Butler Kent, the voting goes to fans of the page for the finalist.
So search your libraries of travel photos, pick your favorite and enter today for a once-in-a-lifetime experience with Abercrombie and Kent in Antarctica. Announced Feb 13th, one lucky photographer is heading on a spectacular journey with one of the world's leading travel companies.