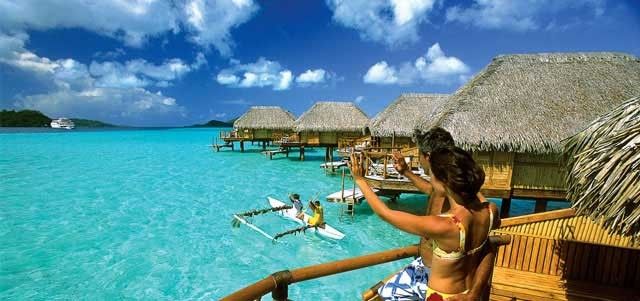 Vacation home rentals provide comfortable stay during one's visit to a place. India too provides many such opportunities for tourists who are looking forward to a peaceful and budgeted stay at many of its tourist destinations.
One can go for a private holiday in Assagao, Goa. Little Paradise is one vacation home rental which can be enjoyed in the small township of Mapusa. Goan style house has walls built out of laterite and roof made with mangalore tiles. All modern amenities are provided to guests to this place. Tropical gardens add to the beauty and freshness of natural topography of the land. Fully air conditioned house is just ten minutes from the silver beaches of Goa. People staying at the house get an opportunity to boat, swim, hike, scuba dive, snorkel, water ski and cycle etc.
If you happen to be in Jaipur, then you can for a vacation home rental at Kothi Anandam. The home is ideally situated near to many historical tourist spots around the city. Enjoy terraced gardens and a walk on the green grass in the morning time. Whole place expounds relaxing atmosphere. You are definitely out to enjoy a pampered stay at the place by the excellent in-house service provided by sure footed staff around the place. The building has been fitted with all modern amenities that are essential to the guests.
Vacation home rental in the form of 2 bedroom spacious cottage is available in Coonoor. Go for horse riding or mountain biking while staying at the place. Enjoy satellite TV if not in mood to venture out of the cottage. Six people can enjoy the 2 bedrooms with attached baths in a comfortable manner.