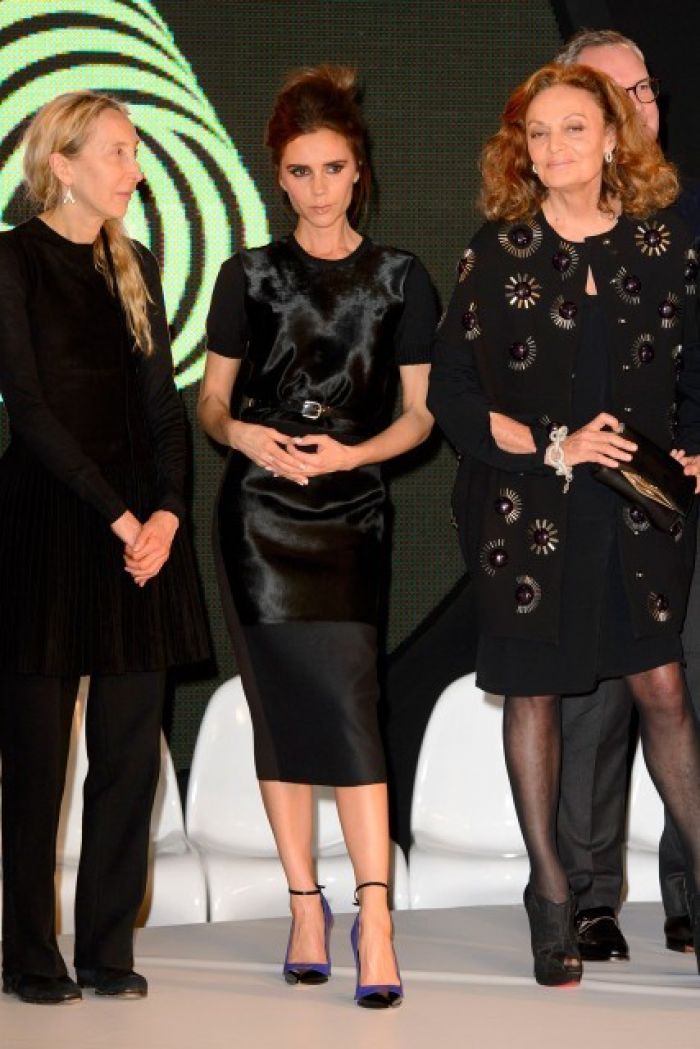 Rex Features
Victoria Beckham has caught the attention of some of the most notable names in the fashion industry (yes, she's one of them as well, I'm not implying she's not) and has gained access to the judge's table to award the Woolmark Prize. The award was given to Belgian designer Christian Wijnants.
Victoria Beckham joined a list of names that read like a who's who of fashion on Saturday night, to sit on the judging panel of the 2013 International Woolmark Prize.
After showing her successful collection at New York Fashion Week, the fashionista joined a host of famous names at London's ME hotel to judge the ceremony on Saturday night.
Looking unusually serious, Victoria sat on the judging panel with Andrew Keith, Tim Banks, Paula Reed, Diane von Furstenberg, Donatella Versace, Franca Sozzani, Stuart McCullough and Carla Sozzani. Read More