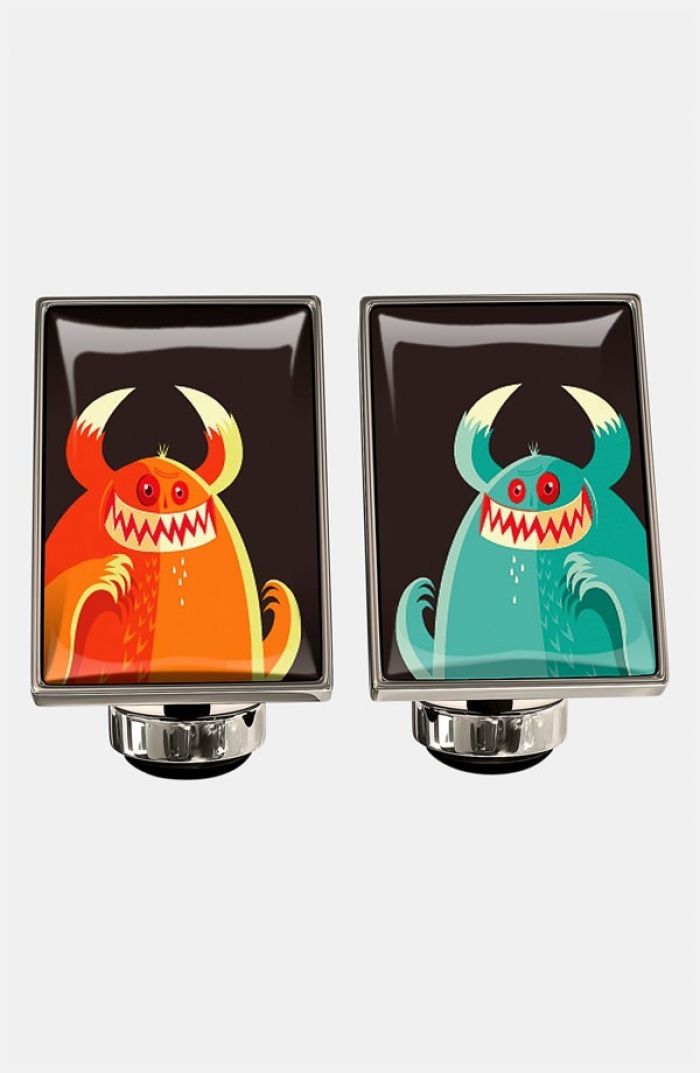 Würkin Stiffs
Working stiffs can now rejoice! Now there is a reason to look forward to that early Monday morning meeting.
The folks at Würkin Stiffs have designed a fun line of stylish cufflinks that will put a smile on your face. From the upscale Fashion Cufflinks to the Knotz collection, trendy men can now add some fun and design to their wardrobes.
We love the adorable "Monster Moments" blue and orange cufflinks, which are great for Halloween but they make us smile year round and are a great topic of conversation. The cufflinks are milled and machined from solid stainless steel for incredible durability. While most are made of three pieces soldered together, these feature just one piece.
Each cufflink is also double-resin on both sides, which creates a true-finished cufflink on front and back and the creative "v-design" keeps the imagery on each cufflink positioned right-side-up on the cuff.
Würkin Stiffs are available at retailers like Nordstrom, Saks Fifth Avenue, Nieman Marcus, Harry Rosen and Bloomingdales. For more information, visit www.WurkinStiffs.com.