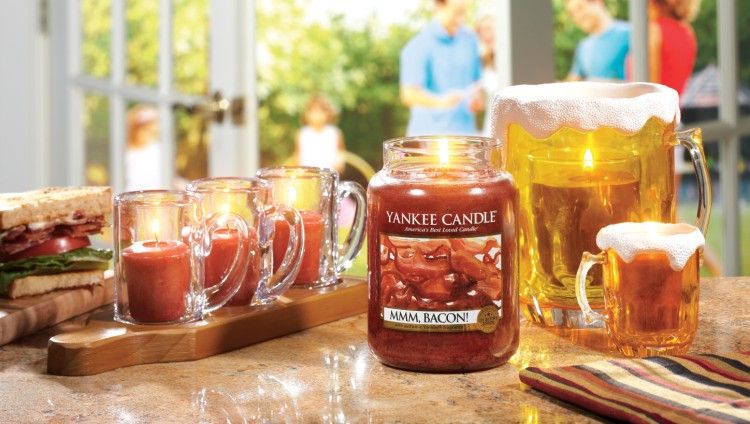 Yankee Candle
If you havenít already heard the delicious news, Yankee Candle has just released two new incredible scents - MMM, Bacon! (because who doesnít love the smell of hickory smoked bacon?) and a buttery popcorn scented Movie Night.
†
Just in time for Fatherís Day, these candles are just the right picks for Dadís Man Cave.
†
We got a sneak peek of the candles and we can tell you Dad will love these fun scents, which add just the right scent, especially the popcorn candle, to any home theater or entertainment center.
†
If you think he might prefer something a little more masculine and a little less flavorful, be sure to check out three returning scents - Man Town (a blend of spices, woods and musk), First Down (a combination of patchouli, orange and leather) and Riding Mower (the scent of fresh cut grass).
†
The candles retail for $27.99 for a large jar; $17.99 for a tumbler and $2.99 for a novelty car jar.† For more information, visit www.yankeecandle.com.
Yankee Candle