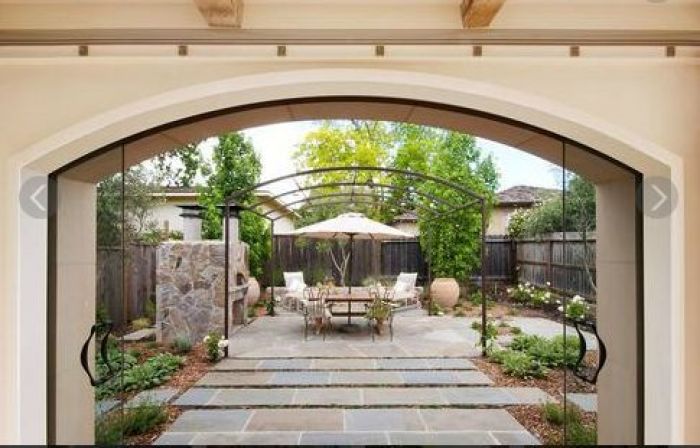 Ever dreamed of living in Napa Valley for a few months, biking to world-class wineries, dining at Michelin-starred restaurants and enjoying the stunning landscape, friendly locals and unique events taking place year-round? We have found the perfect nest right in Yountville, home to renowned restaurants French Laundry, Bouchon Bakery, Bottega and Redd, as well as famed local wineries Blackbird Vineyards, Cliff Lede Vineyards and Domaine Chandon.
This gorgeous two-bedroom, two-and-a-half bath home has everything you need for a luxurious stay. Gourmet kitchen, beautiful outdoor patio with a wood-burning pizza oven and grill, attractive landscaping and herb garden (with weekly gardener!), heated bathroom floors, cozy fireplace and state-of-the-art entertainment system are but a few of the amenities in this elegant country house. From the soaring lofty living area to master bedroom terrace, the sophisticated French Country furnishings to the perfectly stocked picnic basket, every detail has been carefully chosen to make your stay extraordinary.
Please contact us for more information and rates for your next adventure in wine country.