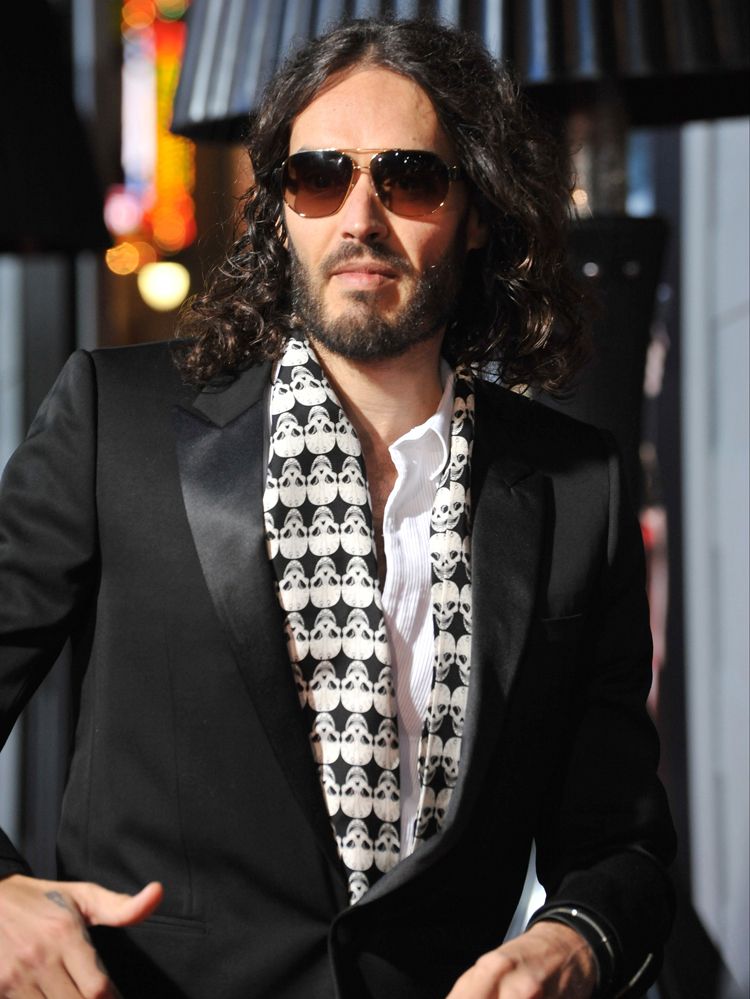 Photos Courtesy of Shutterstock
While very few men have gone through women quite like
Russell Brand
, you have to agree the British comic has his pick of the ladies. The comedian, whose
MSNBC's interview
went viral on Monday, shows he has as much as an affinity for tawdry antics as he does for beautiful women. After divorcing pop princess Katy Perry in 2012, he has been seen with quite a number of women; from movie stars to heiresses and everyone in between. These ladies are the epitome of style and fashion, and usually Brand is a well-dressed man himself; besides, what kind of girl doesn't want a man who can make her laugh?
After meeting Brand in 2009
Katy Perry
says in a Vogue interview "He's a very smart man, and I was in love with him when I married him," but after breaking up with her via text in December 2011, their divorce became final in early 2012.
Former Spice girl, Geri Halliwell has cleaned up her "Ginger Spice" look into something more demure and luxurious, catching the eye of Brand until the two split shortly thereafter in September 2012.
Not rumored to be romantically linked, friends
Demi Moore
and Brand have been seen at yoga together, working their way through their prospective breakups.
Photo Credit: Alessandra Balazs via Facebook
Brand's current flame, Alessandra Balazs, hotel heiress of favorites such as the Chateau Marmont and of the modeling agency Ford Models, might be the one. Whether Russell Brand is able to find the new Mrs. or not, he's not going to have a shortage of stylish ladies anytime soon.