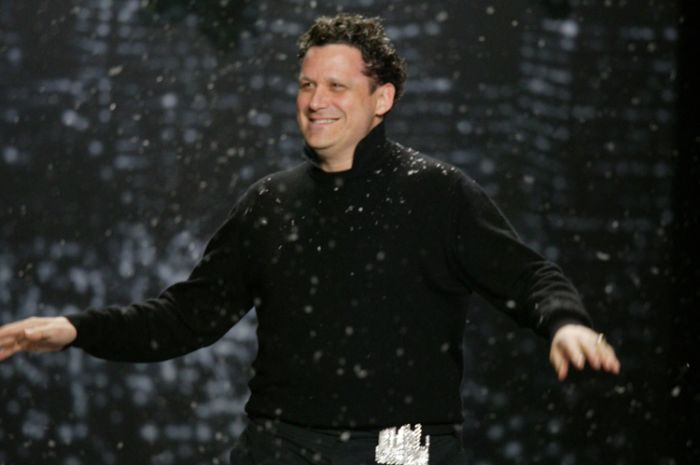 Photos Courtesy of Shutterstock
Some of biggest names in fashion continue to be inspired by the speakers at TED. Isaac Mizrahi recently curated his favorite six TED talks that cover everything from environmental engineering to puppetry. While the list is not particularly focused on fashion, they each make a connection to Mizrahi on a personal level. Inspired by artists, teenagers and the idea of being wrong, the designer's list is quite an eclectic mix of passion from all scopes of life.
As a New Yorker with a love for his city, two of Mizrahi's six talks focus primarily on Manhattan, interestingly, both with environmental influences. The first, a talk by Robert Hammond called Building A Park In The Sky, touches on the High Line and its preservation, with Hammond recalling the painstaking steps it took to save the a historic part of the city and turn it into an earthy esplanade. "I love the High Line and I can't believe it really exists," Mizrahi says. The second talk, New York—Before The City, has Eric Sanderson, a landscape ecologist, creating a 3D map of Manhattan pre-city. "I'm from New York and I'm obsessed with its history and preservation," said Mizrahi.
Some of the more interesting talks include a piece from the Handspring Puppet Co., which spoke to the designer on a more personal level. "I grew up making puppets, so this really resonates for me," he explains. The details and explanation of puppetry shows not only dedication to an art, but the strive for something more meaningful than mere parts and controlled movement. Kathryn Schulz's talk, On Being Wrong, on the other hand, deals with the human fallacy and that it's okay and good to embrace our fallibility. "Anyone who is smart enough to know they're wrong is okay in my book," the designer notes.