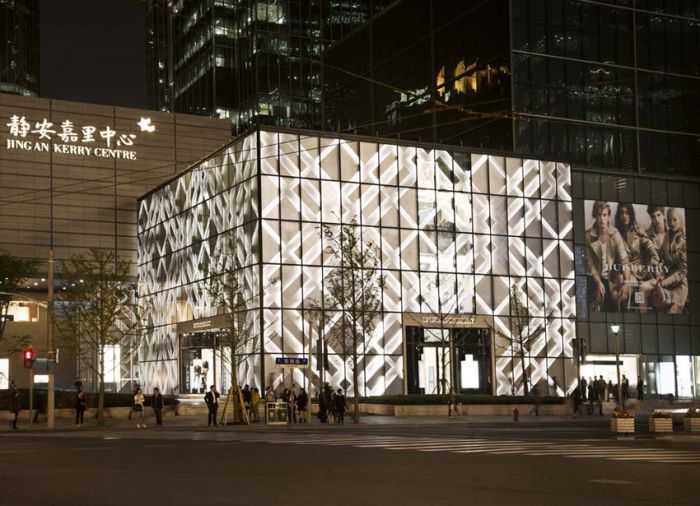 Photo Courtesy of Burberry
With all the fashion shows and new locations popping up left and right in China, including Burberry's new Shanghai flagship, Dior Homme's Beijing runway (the first outside of Paris) and Michael Kors' new store, it's obvious the country is the new frontier in fashion. And with sales and consumer numbers skyrocketing, it certainly seems to be a proverbial candy shop for designers—but models don't seem to be as lucky. In breaking fashion news, last week saw over 60 foreign models arrested around China for working illegally on a travel visa without the correct permits. At the moment, reportedly four models have been officially arrested while over 60 are being detained; Fashionista reports that the earliest estimated release date for these women is May 23. Likely to be deported, most of these women originate from European or American countries and are unaware of policies in China.
Photo Courtesy of Shutterstock
Setting up a sting operation, Beijing officials held a fake casting call at Chinese modeling agency M3, which reportedly represented some of the detained women. Models found to be auditioning without the correct work visas were immediately taken into custody. In Guangzhou, several models were apprehended, but quickly offered information as to other models' whereabouts, including addresses, in hopes of better treatment for their corporation. Chinese police are also currently stopping any foreigners on the street that look like models and demanding to see their paperwork. Models have been warned not to carry their portfolio out in the open, but to hide them in large bags, to lock their door, do not answer their phones and keep their apartment lights off at night.
Photo Courtesy of Shutterstock
While models must work internationally, most are represented by agencies of sound repute that acquire the correct international visas for their clients. Younger women and newer models without the portfolio of Cara Delevingne, however, have to opt for smaller agencies, which often have a less than desirable way of cutting corners. At the time of publication there is no development on the status of these women and they are still currently in detainment.