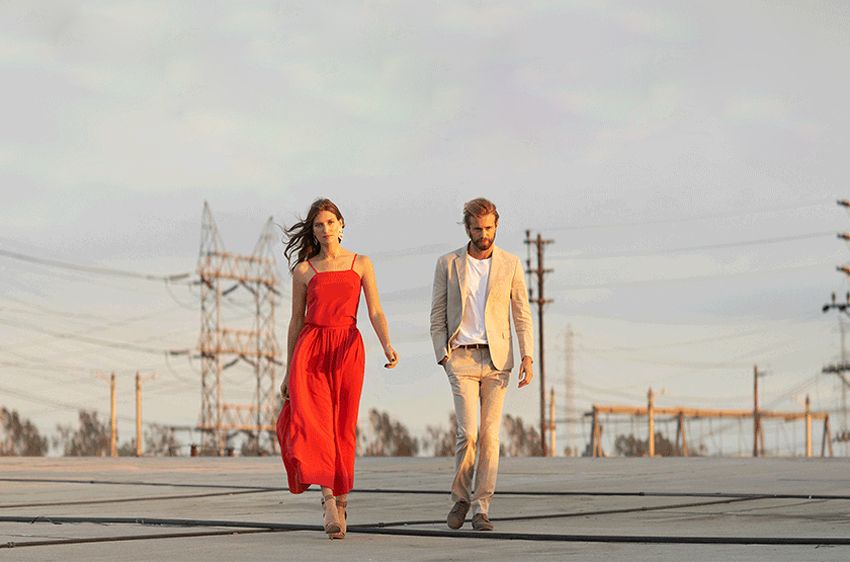 Photos Courtesy of eBay
Would you buy designer fashion on eBay? It's a question asked once or twice around the office with lots of hesitation, stipulations and more than one grimace. Today eBay is unveiling the Designer Collective online—a place where brands can house their own full-priced shops on the international auction site. As of launch, 16 American designers are part of the collaborative including Calvin Klein, Cynthia Rowley, Badgley Mischka, Tadashi Shoji and Rebecca Minkoff. Other brands are slated to follow like Trina Turk and Halston Heritage. While we aren't big fans of the idea of getting our designer heels from a known knockoff discount and auction site like eBay, we can understand why it might be appealing to luxury brands.
Since eBay does not directly own any inventory or sell anything, they're not a competitor for luxury labels, but merely a means with which to reach eBay's nearly 145 million international shoppers. "[Designer Collective] fits with our philosophy — as partner and an enabler of brands, and not a competitor," Devin Wenig, president of eBay Marketplaces told WWD. "We're transaction-based. We only succeed if our partners succeed." Brands that have a smaller online presence or rely more heavily on print campaigns or in-store purchases to make up a large portion of their profits, will now have direct access to a consumer market that is comfortable and seasoned in online purchases. In addition, designers will have full control over their online stores allowing them to run their eBay business as a smaller extension of their own website.
Everything offered will be directly from the brand, with most pieces being from the current collection at full price. Rather than using eBay as a place to find that used, discount "Chanel" bag, luxury shoppers can now buy it new from the label itself—without worrying about untrustworthy middlemen or used merchandise. Labels that don't ship to international locales will soon have the ease of being able to ship globally. As of right now shipping is only domestic, but eBay has plans to offer international shipping later this year. "The larger brands see this as an extension of their digital footprint," Marcelle Parrish, head of eBay's fashion department told WWD. "[We'll be] leveraging data from the marketplace to segment and target messages to the right consumers. We can more effectively target these brands to the customers that have the greatest affinity for them."
While it all sounds like an excellent business plan with a way for brands to reach untapped consumers, offer their label to shoppers around the world and expand their online presence, we have to wonder—who will be buying these products from eBay? While mid-priced brands like True Religion and House of Harlow 1960 might sell well to the current eBay customers, high-end designers are more likely sought after on platforms like Net-A-Porter or Farfetch. We'll have to wait to see, but for now, we're sticking to Saks.