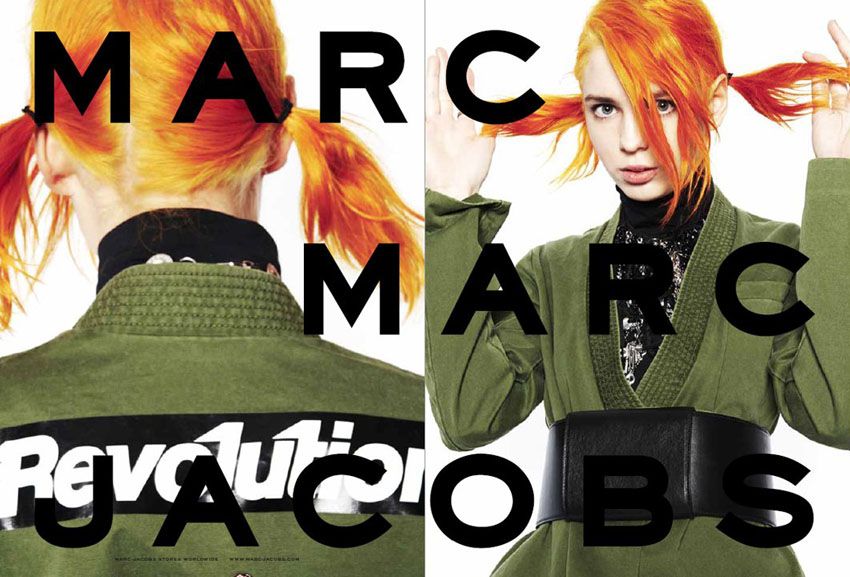 Photos Courtesy of Marc by Marc Jacobs
Marc by Marc Jacobs has just released the Fall 2014 campaign, the first for new creative director and design director Katie Hillier and Luella Bartley. To create buzz around their new collection, the two took to the social media platform Instagram to find models for their upcoming campaign using the hashtag #CastMeMarc. In April thousands of would-be models answered the call, posting photos of themselves and hoping for a chance to appear in the new Marc by Marc Jacobs campaign. The revamped collection, meant to be a clear departure from its parent Marc Jacobs line, has a rebellious, young-urban feel to it—with a clear audience of social media-loving Millennials.
With over 70,000 global entries, Hillier and Bartley had to narrow down the selection to 30 finalists then nine models who were then flown to New York to star in the new campaign. Shot by David Sims and styled by Katie Grand, the social media stars were photographed in colorful hair, eccentric prints and mismatched accessories to show the new direction of the brand. "It seemed like a great idea to me, as casting through Instagram seemed cool, current and strong," Marc Jacobs told WWD. "We wanted the ads to shout with youth and energy […] to be fresh and reclaim the spirit that the collection had when we first conceived of it—to be another collection, not a second line."
The campaign will premiere in the August issue of Teen Vogue then cycle through other magazines in the fall. Casting images, videos of the shoot and behind-the-scenes extras can be seen at MarcJacobs.com.