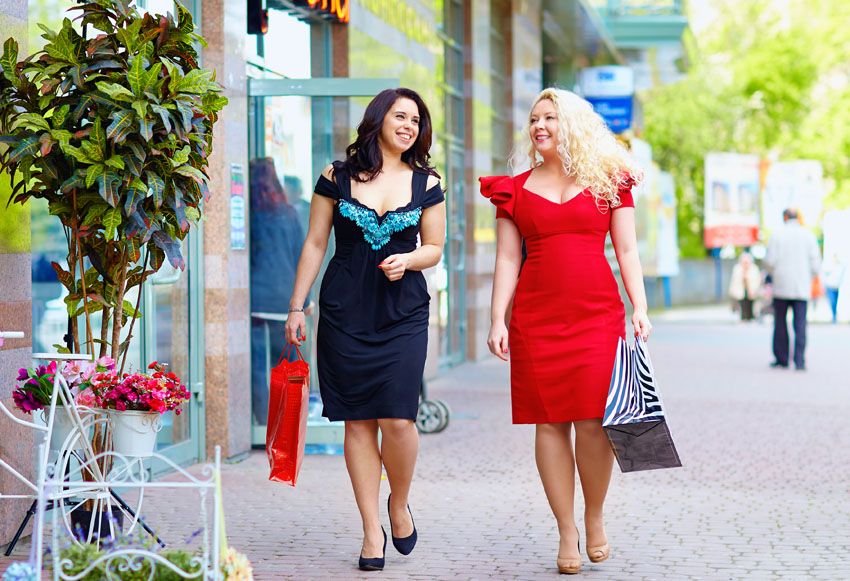 Photos Courtesy of Shutterstock
Despite plus-size apparel being so stunningly shunned by the fashion industry, sales have been on a steady rise over the last three years, proving that there might be more to this size 12 thing than designers are willing to acknowledge. On Monday The NPD Group released a market research study that showed progressive progress on plus-size market sales. Up an overall five percent, the category has generated $17.5 billion in the last year alone and is estimated to continue climbing. We're not expecting to see a size 16 Fendi dress available anytime soon, but with improving markets come improved selection—meaning women over a size 12 won't be limited to squeezing into a 10 or opting for the disastrous "women's" selections available at most department stores.
Speaking as a woman who can squeeze into a size 10 on her best days and is muffin-topping a size 16 on her worst, an improved plus-size market can only be a good thing. Instead of looking for a general size large, which just sort of fits (and not necessarily well), women can find tailored pieces in styles that are actually fashionable—no more of this oversized, shapeless nonsense. "The plus-sized market segment is seeing light at the end of the tunnel after being hit particularly hard by the recession," said Marshal Cohen, chief industry analyst of The NPD Group. "With that, retailers and designers are now viewing this area as a growth opportunity, and today there are indeed more plus-sized choices in stores."
The only category dropping in the market was the 13-17 age group with an 11 percent decline. Ages 18-24 rose 27 percent over the last two years with $1.1 billion in sales, while the 25-34 age range grew only 11 percent. From ages 35-44 numbers stayed relatively stable, the 45-54 range grew by only eight percent and the 55-64 age group showed the most monetary growth with a nine percent increase and $4.2 billion in sales. The 65 and over age range was second in sales at $4 billion. While most of these sales have been generated by specialty stores and e-commerce, it reflects an expanding market that may soon mean saying good riddance to stretchy pants, baggy tunics and amorphous maxi dresses.