Fashion News & Articles
LuxeEpicure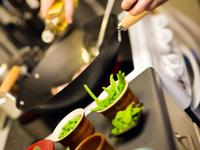 Culinary News: The Talisker Club is the winner of the prestigious 2009 Utah Ultimate Chef Challenge. The Iron-Chef style competition pits four culinary teams of three chefs each from four of the finest restaurants in Utah. The Taliskser Club team is...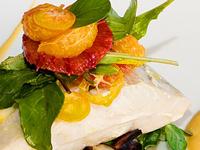 Food & Spirits: As the literally translated "jewel" of San Diego, La Jolla is a seaside community rife with fine dining. Among the most popular with both residents and tourists alike is George's at the Cove, which boasts fully three oceanfront...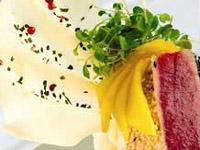 Food & Spirits: One of San Diego's brightest culinary jewels is The Marine Room restaurant, not only located in La Jolla Shores, but on it -- quite literally. This esteemed restaurant and lounge, located on the grounds of the exclusive La Jolla...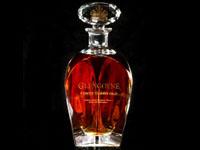 Fine Spirits: In time for Fathers Day Scotlands storied Glengoyne Distillery is releasing its oldest, most valuable Highland Single Malt to date, the Glengoyne 40 Year Old. The rare whiskey is bottled in a hand-blown Glencairn Crystal decanter with...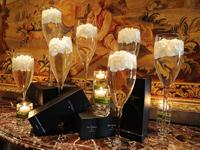 Food & Spirits: The new Four Seasons Hotel and Private Residences in Toronto is little more than a crater as wide as a city block. But as construction crews hustle to erect the gleaming structure, the team at the current Four Seasons a few blocks...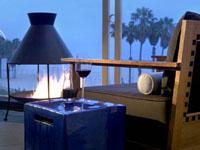 Food & Spirits: Santa Monica's famed Loews Hotel is known for many things: a prime beachfront location, luxe accommodations, fabulous amenities like its full-service, eco-conscious spa and fitness center, and an extremely high caliber of customer...

Fine Living: Food & Spirits: A recent trip to Santa Monica led me to one of the region's newest and, dare I say, most impressive restaurants - FIG. While the location within the Fairmont Miramar Hotel and Bungalows may not presage the free...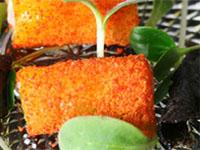 Fine Dining: Family-owned and operated, recently-opened restaurant Zortziko, is quickly gaining speed - and is certainly one thing that is helping Bilbao build its hotspot status. The surging culinary scene in Bilbao is creating quite a stir these...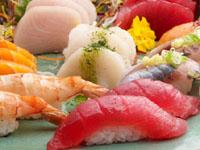 Fine Dining: Located at the top of Reunion Tower in Dallas, Texas, world renowned chef Wolfgang Puck has opened his latest fine dining restaurant: Five Sixty. Appropriately named, (Five Sixty referring to the staggering 560 foot climb to the top of...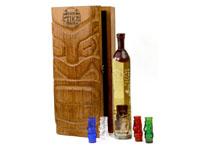 Food & Spirits: Help Dad relax, unwind and enjoy this Father's Day with a luxe libation. Whether he's a wine or liquor aficionado or simply appreciates a tasty cocktail on occasion, I've found some splendid spirits that will not...

Food & Spirits: Belvedere announces its newest addition to their collection of flavored vodkas: Belvedere Black Raspberry. Through their use of the artisanal process of maceration, Belvedere has created vodkas with sophisticated flavor profiles,...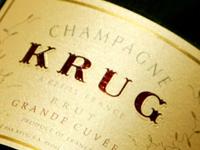 Food & Spirits: The elaborate sophistication of the lifestyles of the wealthy has long been associated with the finest things life has to offer. From exotic half million-dollar automobiles, tea luncheons on white sand beach shores, to caviar and...