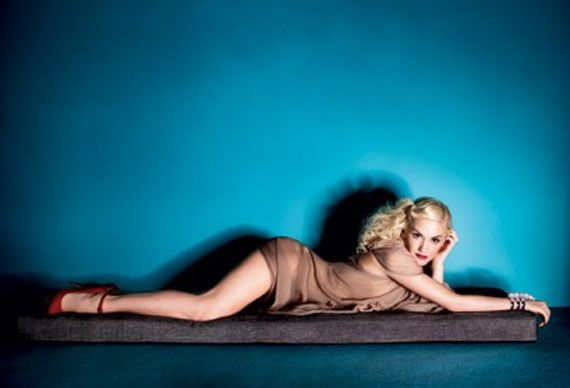 Fashion: Gwen Stefani has managed to break out of the norm, and has created a great line that depicts her style, and is glam enough to be Luxe.It seems as if every celebrity has created their own line or label of some sort. Very few are actually active in the designs and have a lot of creative influence, even fewer are top of the line.


When No Doubt finally made it big, Gwen Stefani's unique style took center stage. Now, Gwen Stefani is one of many celebrities to craft her own clothing line, but one of the few that has maintained a hand-on approach that shows her personal vision. In return, Gwen has been rewarded by positive reviews for both her luxury line L.A.M.B and her second line, Harajuku Lovers

Growing up in Orange County, Gwen's mother made most of her clothes. By the time she joined No Doubt, Gwen was making her own clothes and getting lots of attention for her west-coast chola meets 40's pin-up girl style.
Now, that signature combination has led to L.A.M.B., a haute couture line of fabulous designs that the singer herself, as well as other stars, have worn on the red carpet. L.A.M.B. is an acronym for Love Angel Music Baby, the title of her debut solo album and Gwen's first foray into fashion with a line for LeSportsac. Now, L.A.M.B. includes footwear and handbags in addition to accessories. Favorites include sixties inspired jackets with careful detailing like the Jackie Jacket. If you're a more casual kind of gal, Gwen hasn't forgotten you; L.A.M.B. also includes tracksuits and t-shirts in addition to its red-carpet-ready dresses.

If L.A.M.B. is a bit out of range, check out the fun and casual Harajuku Lovers line, a collection of Japanese-inspired prints and do-dads that are so brightly colored, you can't help but smile. It's like Hello Kitty for designer divas.

Gwen Stefani isn't just a pretty face with an amazing voice; she's also a powerhouse luxury designer.

EDITORS PICK: L.A.M.B. Dolly Dress

For LxM Carly Zimmerman