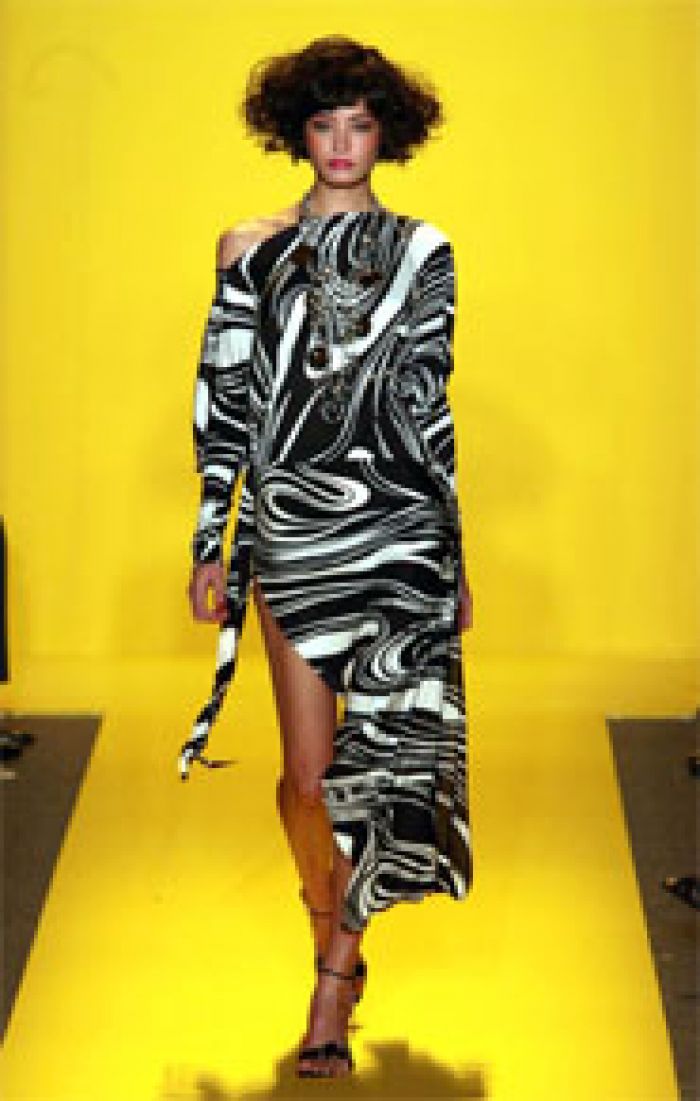 Although skinny jeans, bubble skirts and head-to-toe black looks still grabbed a spot on the runways during New York Fashion Week, bursts of fresh color, relaxed silhouettes, and flirtatious frocks have us looking forward to Spring.
Yellow Fever
Whether warm, cool, bright or subdued, shades of yellow lit the runways this season. There's no doubt that yellow is the new white for spring.
Manic Nomadic
Optical prints were left in the dust as tribal-inspired prints, patchwork embroideries and tunic tops paved the way for spring.
Wide Trousers
Although designers have yet to forgo super skinny pants and leggings, loose fit trousers in a variety of styles flowed freely down the runway.
Golden Temptress
Far from fashion's current obsession for bold gold jewelry and accessories, the precious metal was reworked into a mesmerizing shimmer in pants, tops and dresses for spring.
Eyelets
Hemlines and feminine tops looked fresh and innocent with eyelets sprinkled the lightness of spring was encapsulated
Trapeze dresses
Flirtatious dresses and elegant gowns were injected with volume. Such dramatic trapeze silhouettes should be used with utmost caution.
Suspenders
When used as an accessory and not out of necessity, suspenders got hip this season.
Japanese Revisited
Kimono silhouettes and vibrant floral prints were rampant this season. The all-too-familiar trend got modern with unconventional silhouettes and color schemes.
Art Deco
The Art Deco period was reborn as graphic patterns, abstract prints and opulent embellishments that enriched everything from dresses and skirts to jackets and tops.
Bathing Beige
Desert hues and neutral tones made a lasting impression for spring that was simple, serene and sophisticated.
September 25, 2006-By Carol Lee Kim Courtesy of Fashion Wire Daily