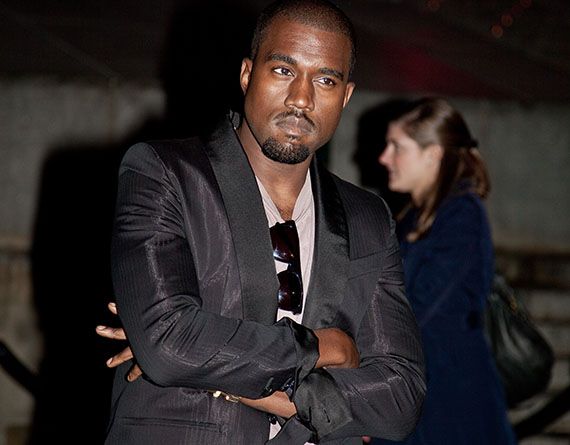 Photo Credit: Miro Vrlik Photography LLC / Shutterstock
Kanye West's rollercoaster career has faced condescending critics and adoring fans alike, but up to this point he has concentrated his efforts mostly on the music industry. On October 1, he will add another chapter to his resume when he debuts his first womenswear line at
Paris Fashion Week
2012.


The details around the spring/summer 2012 collection have been kept clandestine, and all we have at this point is a confirmation from Harper's Bazaar that it will be presented. Despite the secrecy, anticipation is at a fever pitch across the fashion world while everyone wonders what West will debut with.


Kanye West once before dipped his toes into the world of fashion, when he designed a sneaker for Louis Vuitton in 2009, but so far has offered no hints as to what his womenswear look will be. One thing that can be easily inferred, however, is that the show will aim for the innovatively grandiose style that is seen throughout his body of musical work.

During his arduous comeback from the debacle at the 2009 MTV Video Music Awards, Kanye promoted his next album by leaking songs prior to their release for free via the internet, which at first made record executives cringe, but later they largely realized the ingenuity of the idea. He then went on to personally direct a 35-minute short film that accompanied tracks from the album and the success firmly cemented his regained acceptance by mainstream media.


If West brings this level of effort, enthusiasm, and extravagance to his fashion line, the show is sure to be one for the ages. However, the fashion world is largely dictated by trends, and when Kanye West has forgone innovation for fads the results have been disappointing, as was the case with his addled autotune album, 808s & Heartbreaks.


The runway show premieres October 1 at 9:30pm, right after the Jean-Paul Gaultier show and our own fashion correspondent Slavica Monczka will be there to get the first glimpse of the goods.