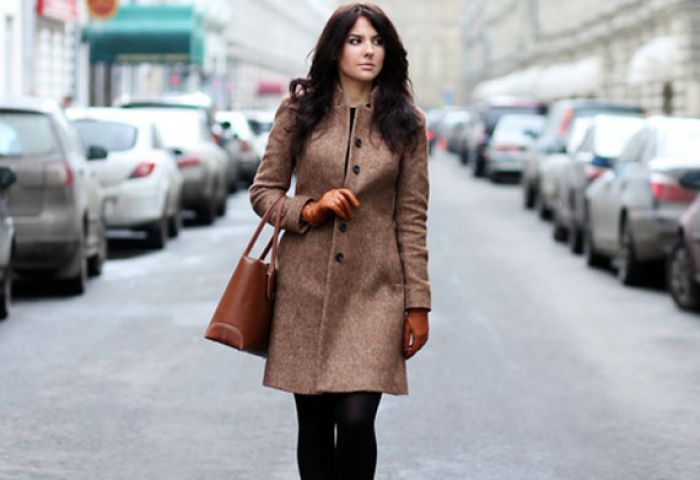 The purchasing season begins for most shoppers this week, but we've been scoping the fall deliveries in boutiques from L.A. to San Tropez since June. Whether you hit the stores during
New York Fashion Week
or are just getting back from a farflung holiday, you're just in time for our tight pick of the season's best investment pieces.
Sophie Theallet Cashmere Color Blocked Sweaters
$455
Color blocking is having a fashion moment, and Sophie Theallet has responded with a tangy sweater program for fall. As perfectly paired with the designer's chic chiffon dresses as with a pencil skirt or high waisted trousers, these cardis and pullover cashmeres come in combinations like purple and navy, pumpkin and lemon or royal and navy blue, and are the season's perfect pick of sweaters.
Celine Silk Blouse
We were thrilled back in Spring 2010 when silky button down blouses started turning up in various collections. The trend was no doubt a result of the cool minimalism that Celine ushered into vogue just seasons earlier, so it's only fitting that the look's instigator is also responsible for this season's best interpretation. Narrow in the body with a thin lapel and the perfect silk weight, Celine's silk blouse comes in tasty royal blue, olive, cream and who knows what other colors on special order at international boutiques. It's pricey but worth it. Consider this one a workhorse.
Junya Wantanabe Felt Hat
$329
Famed milliner Borsalino is the best place to start when seeking a quality hat. Throw in visionary Japanese designer Junya Wantanabe and the result is bound to be something fierce. The dark navy wool felt hat from the Borsalino for Junya Wantanabe collaboration can be worn several ways: high on the head, low cast over the eyes and still fold up and packed in your suitcase. It's sold for men but looks oh-so-sexy on a woman too.
Nicholas Kirkwook Knee-High Boots
$1,540
Nicholas Kirkwood's eponymous footwear label is the fastest growing shoe line because, quite simply, he makes exquisite shoes. Kirkwood's architectural pumps have been favored by daring fashionistas for a few years now, but as the label expands, some of its quiet models are emerging as the best investment. Case in point, this season's knee-high boots are classic in feel with a standout trompe l'oeil buckle detail and a sexy short round toe.
Tom Ford Makeup
On more than one occasion in the last week, we received five unsolicited testimonials about Tom Ford's makeup range. Women have cooed to us about the gorgeous colors, the slick packaging, the hi-defness of it all. Not that we needed much persuading, but such unanimous acclaim gives us yet another reason to bow at the Tom Ford altar.