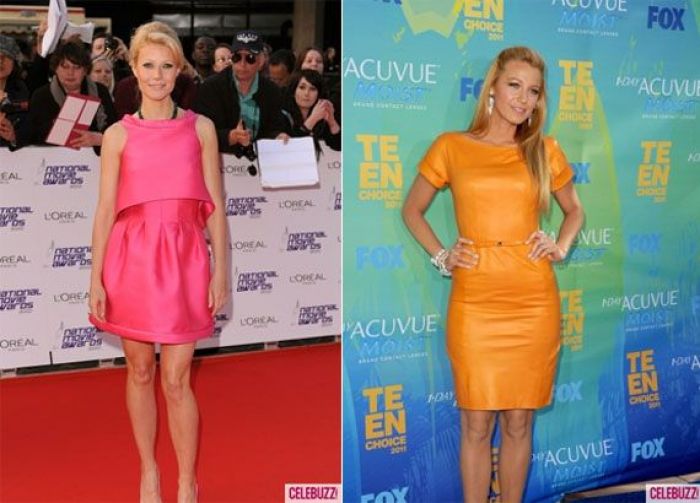 No matter what time of year or what the occasion,
celebrities
have been going back in time to the 80s with bright neon colors. Whether it's a full yellow dress or pretty pink lips, A-listers like Gwyneth Paltrow, Kirsten Dunst, and Blake Lively all have picked big, bold colors to show off their star power. Lady Gaga even took it a step further with a bright blue wig at the 2011 CFDA Fashion Awards in June, according to Celebuzz.
Fashion designers
like Prada and Chanel are likely to have paved the way this year, as several have included striking neon pieces in their collections. Just this past September, Nanette Lepore and Christian Siriano were also caught featuring this trend in their lines.
To see more of this bold celebrity style trend, visit
Celebuzz.com
.
Brooklyn Decker at the "Alexander McQueen: Savage Beauty" Costume Institute Gala on May 2, 2011
Natalie Portman at the Eleventh Annual AFI Awards on January 14, 2011
Nicki Minaj at the Cash Money Records' Lil Wayne album release party on August 28, 2011
Kourtney Kardashian at the 2011 Teen Choice Awards on August 7, 2011