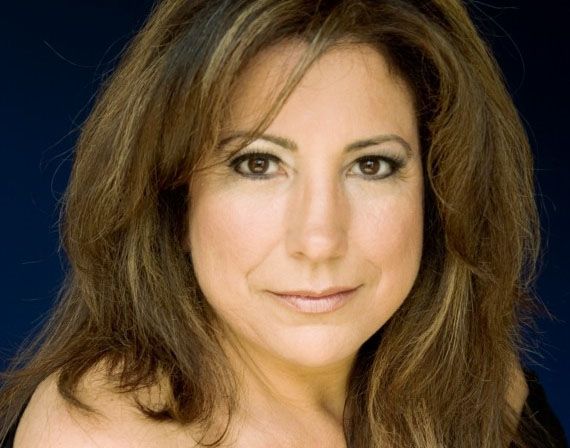 Photo Courtesy of Denise Hajjar
Denise Hajjar always knew she wanted to be a
fashion designer
ever since she was a young child; but she never could have imagined becoming one Bostonís top designers having sold her creations nationally to department stores, specialty boutiques, celebrities, politicians and news anchors.
After graduating from The School of Fashion Design, Hajjar decided to start her career in Boston and 30 years later, she is still going stronger than ever. We chatted with her recently to find out why she decided to stay in her hometown, how she defines beautiful, and what itís like to see her fashions on celebrities attending the Tony, Emmy and Oscar award ceremonies.
When did you first become interested in fashion?
Denise Hajjar:
My grandmother was a designer from Damascus, Syria and my grandfather was from Lebanon. Back then, Lebanon was considered the Paris of the Middle East. She taught me how to design using Barbie dolls and I loved watching her. When I was old enough, my mother was my muse and I made all of her clothes.
How has fashion evolved since you first started?
DH:
Fashion has always repeated with a slightly different twist. Itís just a new cycle of things returning. In general, we donít dress like my parentsí generation where they dressed up to go to work. Weíre more casual and relaxed and itís not so important today to be put together. People are always in a hurry. We now live in a fast paced society where people are always doing a million things at the same time. Lunching and dining has now become the exception, not the rule.
Can you give us a look into spring 2012 fashion?
DH:
I love the idea of using color. Itís happy and uplifting. I am tired of seeing women always in black. I will continue to show oranges, greens, pinks and turquoises in my collections. When women see color, they buy it but if not, they always go back to black. Itís up to the designer to point them in the right direction.
Tell us about becoming the ďDesigner in ResidenceĒ at The Fairmont Copley Plaza Hotel.†How did that come about?
DH:
In 2006, I got a call from the hotel and they were in the process of finishing the lobby restoration. The GM wanted to open an authentically local boutique and felt I was a right fit for the hotel. I am involved with the community and everything in my collection is made by a local person. Itís been great to have a retail boutique in the hotel. People love the fact that the clothes are made here.
What are some of your designs that you are most proud of?
DH:
I am most known for my evening wear and I try not to expose women in the wrong way. I have an average body and height so I design for women who have curves. I design clothes that I would want to wear.
What do you think has been the secret to your success as a designer?
DH:
Itís important to remember this is a business and pay attention to the customer. You have to think about what silhouettes work and what your customer wants. Thatís very important.
Did you ever think about moving to New York?
DH:
No. I never had the desire. I was born and raised in
Boston
and wanted to make it work here.
What do you think about Bostonians in terms of their fashion? Hot or not?
DH:
The city is so international. If you go to any city like that, you will see the good, bad and indifferent. That being said, there are a lot of fabulously dressed women in this city and others who donít take the time to look their best.
What makes a woman beautiful in your eyes?
DH:
If you have the confidence to wear what you are wearing, thatís half the battle. If you arenít wearing something proudly, your personality wonít come through. Beautiful women come in all sizes and shapes. I want their character to come through. Itís all about how you feel wearing something.
For more information on Denise Hajjar, visit
DeniseHajjar.com
.