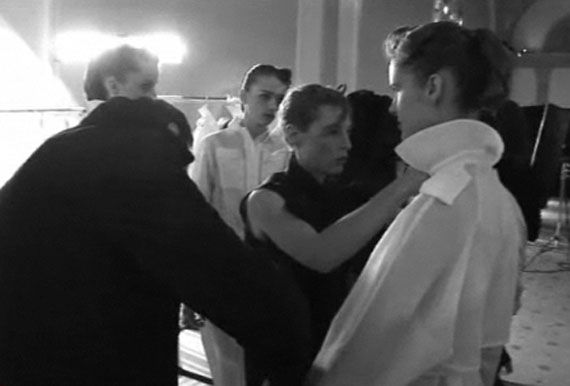 Photo Courtesy of Celine Meteil
French
fashion designer
Celine Meteil first impressed Premi?re Vision?s judging panel with her s/s ?11 collection. Selected from among ten other finalists, Meteil?s series of romantic and progressive ready-to-wear pieces was also her first collection at Hy?res International Festival of Fashion and Photography.
In addition to her natural eye for appealing forms and flattering silhouettes, Meteil?s talent lies in her ability to create unique garments out of unconventional materials that push the boundaries of RTW fashion.
Meteil?s s/s ?11 collection, dubbed ?Plié Backstage,? was created entirely out of resistant jacondas material. Traditionally used to develop 3-D sample prototypes, Meteil transforms the fabric into ethereal dresses with genuine silhouettes. This unexpected combination was striking on the catwalk, as layered white jacondas added depth to exaggerated bow-tie details on delicate sheer tops.
Garments were assembled together out of various panels and the solid white seams highlighted the transparency and delicacy of each piece. Meteil also gave the collection an architectural feel through applied permanent creases and designated folds. The finishing result was structured and voluminous shapes, mainly on the skirts and lacey dresses.
Meteil?s successful debut came together with the support of fellow exhibitioners, including Yarns & Jersey and Close to Clothes. She has worked with leading European fashion houses including Givenchy,
John Galliano
, Nicolas Ghesqui?re (at Balenciaga) and Felipe Oliveira Baptista.
{start-jlvideo}548{end-jlvideo}