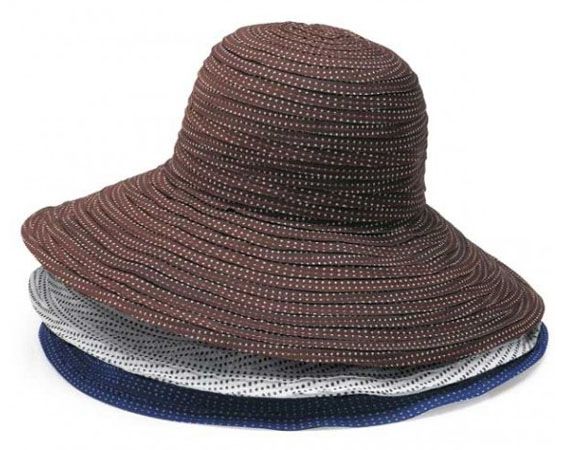 Photo Courtesy of Wallaroo Hat Company
With the warmer weather finally upon us, it's time to be sure you have the best sun protection for your face. We all know how important sun block is, but UV protection doesn't have to be so boring. This season, check out Wallaroo Hat Company's new spring and summer collection which will bring some fun
fashion
to your wardrobe.
Whether you are lounging by the pool or dining al fresco, be sure to cover up with a hat that is made from canvas, microfiber, cotton twill and poly straw. We love the dotted brown Scrunchie wire brimmed hat that you can adjust to your mood — pull it down to provide ultimate sun protection or flip it up for a fun look. The best part about these hats is they are washable (simply handwash them in cold water and let them air dry).
If you are in the mood for a chic look, you can easily dress up your ensemble with one of these hats. From fedora and cowgirl to two-tone and straw hat styles, Wallaroo has something for everyone's style. The company, which also has a line of Aussie-inspired hats for men and children, was founded by Stephanie Carter and Lenya Shore after a trip down under where they
discovered the secret to sun protection. The fabrics are tested by the Australian Radiation Protection Agency and have been determined to block 97.5% of the sun's ultraviolet rays.
Celebrities like Cameron Diaz, Brooke Shields, Marcia Cross, Heather Locklear and Kim Basinger have all been spotted wearing these fun accessories. Most women's styles are priced at $38. For more information, visit
WallarooHats.com
.
Breton
Sydney Diva
Victoria Two-Toned
Sydney
Victoria Diva
Victoria