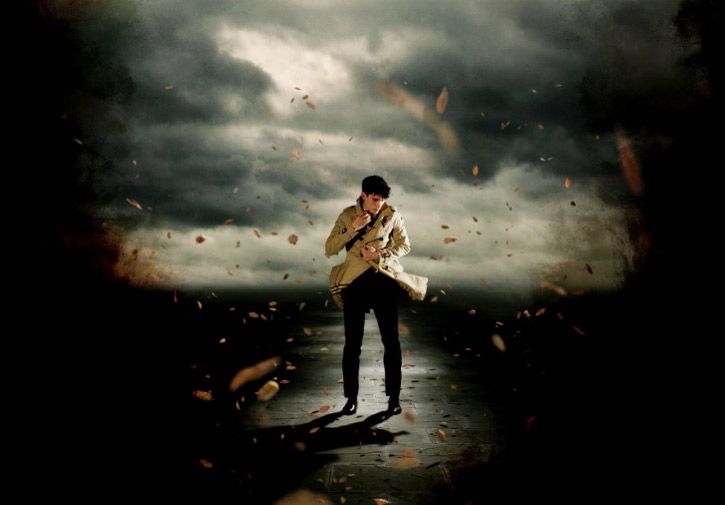 Photo Courtesy of Burberry
Burberry
is expanding their newest digital marketing project into Asia with the arrival of Burberry Weather in the luxury brand's newest flagship store opening in Taipei, Taiwan.
Chief Creative Officer Christopher Bailey hosted the Burberry Weather event, unveiling the 360 degree immersive Burberry experience. In keeping with the event's theme of connectivity, Burberry's Facebook fan base was able to follow the entire event with live streaming, including the pre and post festivities.
The luxury brand's use of ground-breaking
technology
and multi-sensory effects is hoping to animate Burberry's ties to their British heritage as well as the elements of fashion, music, and the weather. The event drew a some of Taiwan's biggest celebrities with guests including Jolin Tsai, Girls Generation, and Daniel Henney among many others.
Of the event, Christopher Bailey said, ""We were thrilled to be in Taipei tonight to not only celebrate the opening of our new store here, but to also mark the beginning of Burberry World Live. We created the Burberry World platform for our online community and tonight that came to life when we connected our guests with everything the brand stands for today, using original content to take them on an emotive and sensory journey, blurring the digital and physical dimensions of our brand."
To help celebrate both the incredible experience as well as the opening of Burberry's newest Asian location, British musician Tom Odell performed with a talented orchestra of Taiwanese college students. Taipei's flagship store will be the largest in the Asia Pacific region measuring at 14,800 feet. The store will offer womenswear, menswear, fragrances, watches, and eyewear. The design of the store features expansive LED video walls which will stream Burberry content from the brand's headquarters.
The experience highlights will be accessible globally on Burberry's website at 10 am London time and 6 pm in Taipai. To learn more visit
Burberry.com
.