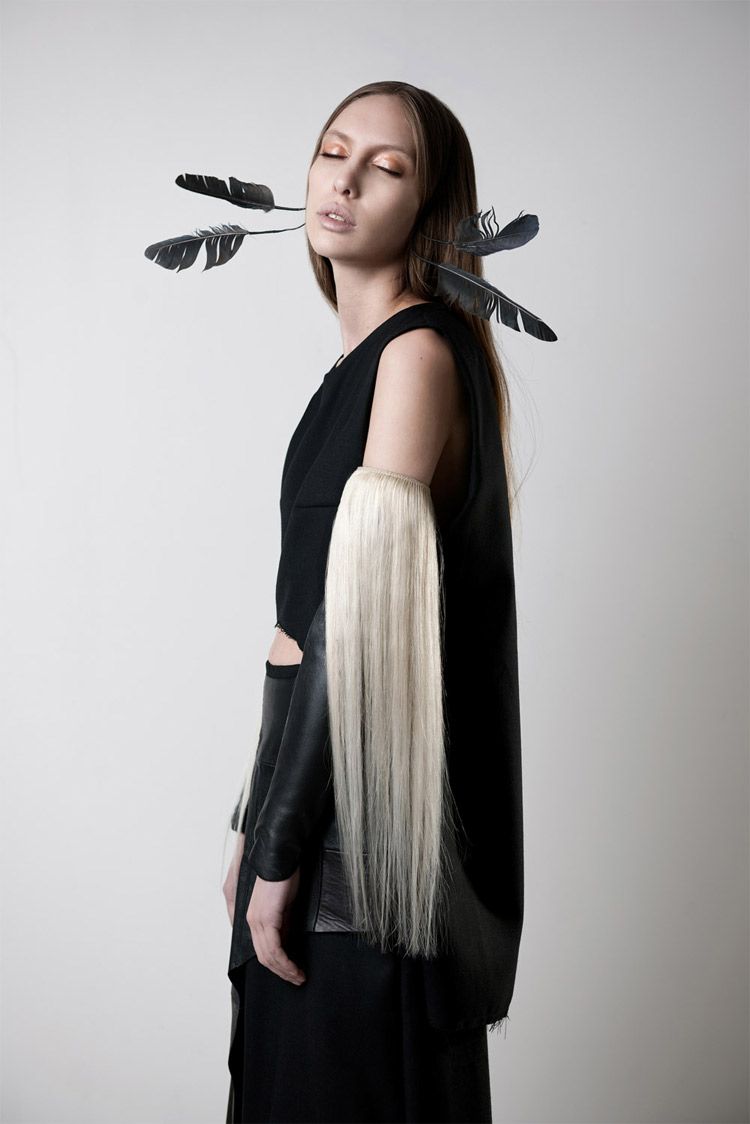 Photo Courtesy of James Hock
Unlike many of the
best fashion designers
, James Hock, who hails from Malaysia (and was formally trained as an accountant) is a self taught maker who is launching the concept for his Autumn/Winter 2012 collection, titled 'Harbinger.' The line is entirely crafted from black material, utilizing a variety of different textures and silhouettes.
'Harbinger' is reminiscent of traditional Native American dress— but with a dark, other-worldly appeal. Feathers, tassels, and non-uniformity adorn Hock's new collection. Though Hock is originally from Malyasia, he is now based out of the U.K. He enrolled in Kensington and Chelsea College to improve his technical skills and quickly garnered admiration from many, appearing in editorials throughout England.
Hock's collections are entirely conceptually driven and incorporate an experimental edge. Aside from 'Harbinger,' other collections of Hock's include: 'The Incomplete Story of Hemimetaboly and the Joy of Fashion,' featuring exuberant neon fabrics, 'Kpixood Kaabos,' darkly flamboyant and wraithlike costumes, and 'The Unloved,' which entail starkly contrasted red and black textiles that a contemporary Queen of Hearts would deeply covet.
To learn more visit
JamesHock.co.uk
.