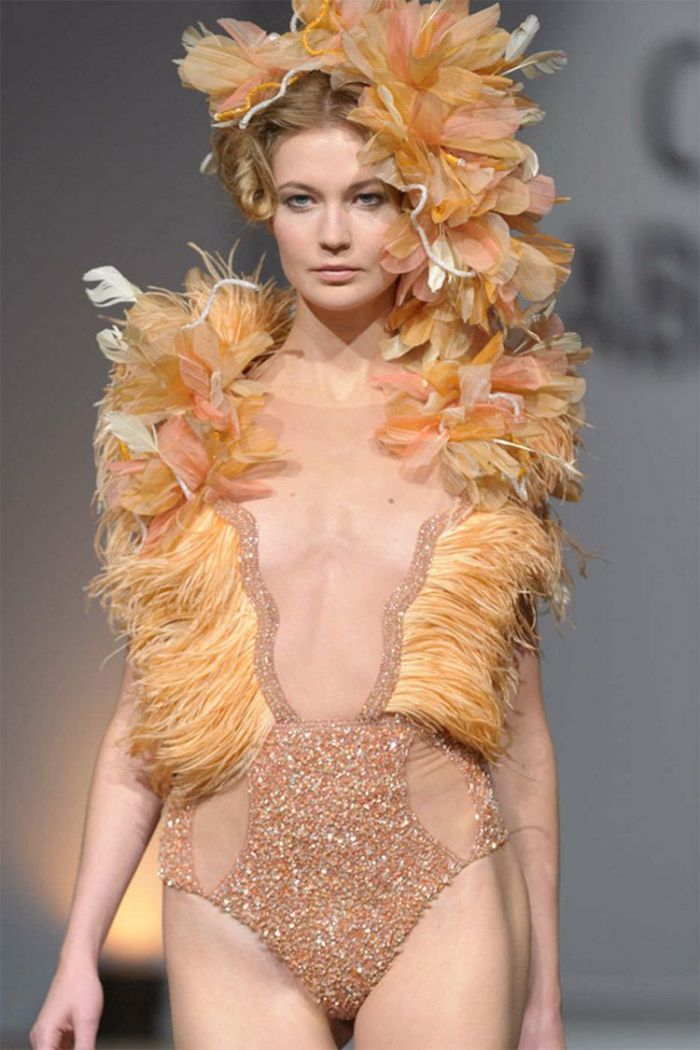 Photo Courtesy of Cengiz Abazoğlu
Luxury designer
Cengiz Abazoğlu got his start in the fashion industry working for a Belgium-based leather company. However, it wasn't long after that the Turkish-born designer gained notoriety after unveiling his first haute couture collection at the Istanbul Vizon show in 1991. The collection won Abazoğlu a notable reputation as an up-and-coming talent, garnering admiration for his asymmetrical designs.
After creating several more collections between 1991 and 2004, after which he donated many proceeds to worthy nonprofit organizations, the designer was honored with the "Best Fashion Designer" award by the Turkish Journalist Association. In more recent years, Abazoğlu has worked in collaboration with international
luxury brands
such as Mercedes-Benz, Nokia, Volkswagen, and Swarovski, and in 2009 his summer collection was featured during the Paris Couture Week.
His 2012 Pret-A-Porter Summer Collection features a range of elegant dresses, in which he utilizes varying textile types, layering different fabrics within one piece. His collection captures an energy that is both feminine and sexy, representing a classical modern approach to fashion. Floor-length gowns boast unique bodice designs, including an off-the-shoulder looks and asymmetrical patterning.
Abazoğlu's 2012 Haute Couture collection is a beautiful assembly of sweeping dresses that pair gossamer-like fabric over prints, combining a variety of textures and shapes. Feathers and sequins are sewn against satin and silk, creating simultaneously striking and playful arrangements. The designer's latest collection also debuted at the 2012 Spring and Summer Paris Couture Fashion Week in April.
To see Cengiz Abazoğlu's full collections visit
CengizAbazoglu.net
.