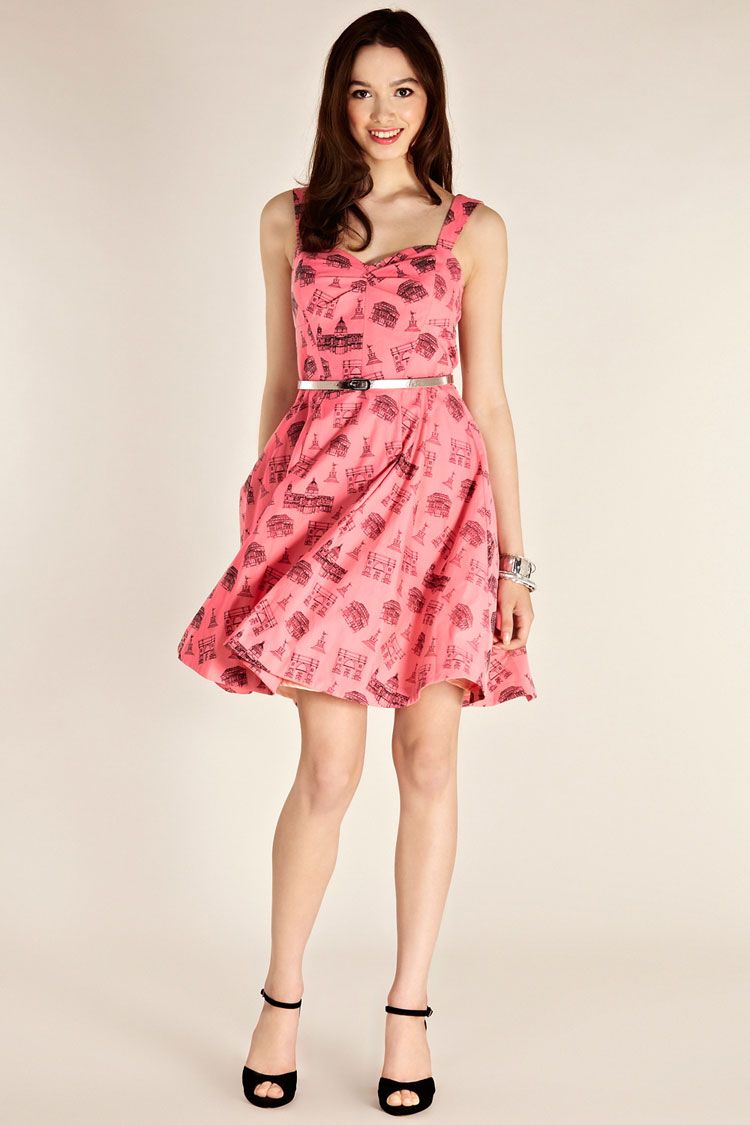 Photo Courtesy of Oasis
Talk about devotion: the latest collection from
luxury designer
Oasis, London Love Letters, pays homage to Englandís capital on each of its pieces. Consisting of illustrated sketches of famous London landmarks and skylines, it certainly isnít hard to tell just how much Oasis loves the city. And with all the happenings in London this year, including the 2012 Olympic Games just around the corner, this collection is just another way of celebrating the historic city.
Oasis had illustrator Lizzie Prestt create the line drawings and prints that you see now on the brandís latest collection. The sketches grace the surface of full-skirted dresses in a range of different styles, as well as T-shirts, skirts, silk scarves, and accessories.
The illustrated London landmarks in a vintage postcard style combined with classic silhouettes (Ď50s style dress, anyone?) combine to make a feminine and glamorous look. The style of these pieces make them casual enough to be dressed down with a flat sandal and sweater for the day, or dressed up with a heel and staple jewelry pieces for night.
This collection is truly limited in the sense that it consists of only 10 premium pieces and five accessories. If youíve just got to wear your British patriotism for all to see, this collection is not so loud, with its delicate prints of landmarks and skylines, but is most certainly proud. You can order your own pieces from their online store.
To view the full collection, visit
Oasis.AndOtherBrands.com.