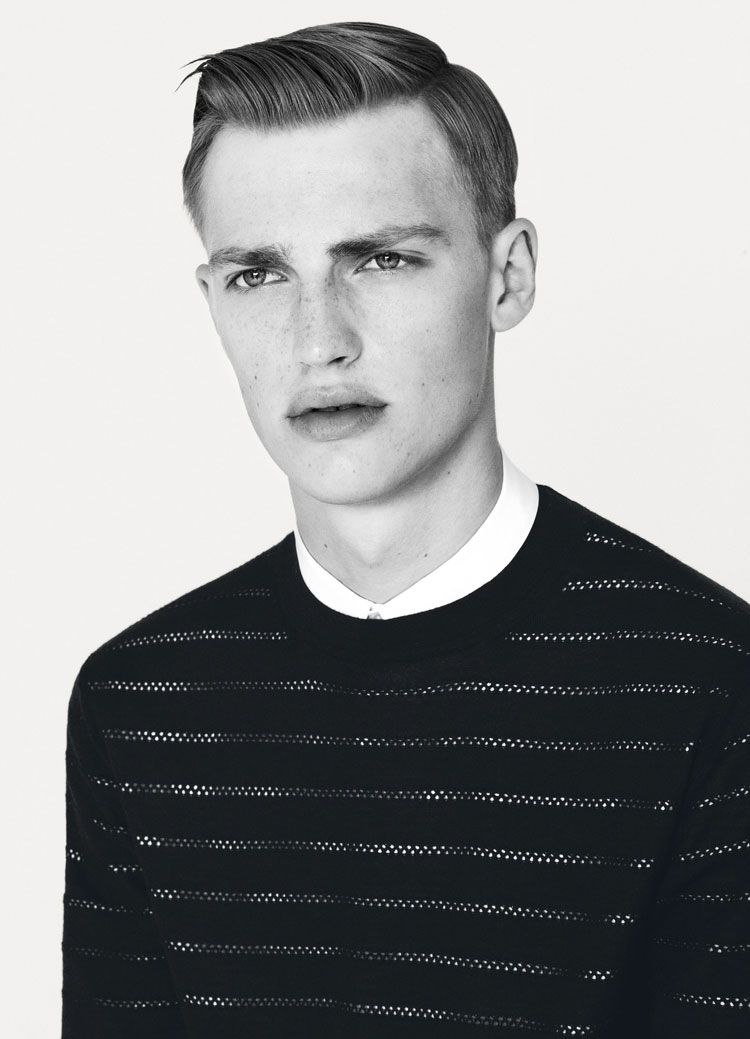 Photo Courtesy of Dior Homme
Although Spring is still several months ahead of us, the folks at Dior Homme have decided to give a little preview of their Spring/Summer 2013 collection. The Parisian based and inspired company, which began with Christian Diorís womenís creations, is now considered a forerunner of
luxury menswear
.
The upcoming collection features the clean lines that create distinct shapes and are typical of the Dior label. The silhouettes are occasionally androgynous, but that is en vogue. Tapered waists and deep V's are juxtaposed with taupe militaristic shirts and boxy leather jackets to bring together the masculine and the feminine. The shirt collars are notably high and thin, almost priest-like in appearance.
The creations are simplistic and minimal, with only a few minor flourishings like a white bordered shirt, a cuff strap on a black collared blouse, or a striped pattern hidden in the hood-like collar of a coat. The color palette consists of taupe, black, brown, and navy, all strictly business,and then a splash of cerulean brings out the featured modelís baby blues for a little break in the monotony.
That is not to say that the collection is boring, because it is far from that. The apparel, and the Dior Homme label combine ďMad MenĒ-like masculinity with an elegance innate to a fashion house founded on clothing the female form.